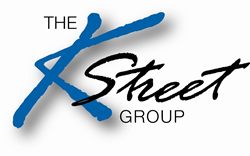 LEBANON, N.J. (PRWEB) December 30, 2020
The K Street Group is delighted to reveal Asa Anderson as Co-Chair of K9 Operations at its K9 and Tactical Training Academy opening in June of 2021 in Hunterdon County, New Jersey.
Asa Anderson is the owner and head trainer of Anderson K9 Training, based in Yardley, Pennsylvania. Anderson attended Fairleigh Dickson University, where he earned both his Bachelor of Art and Master of Art degrees. Retired from the New Jersey State Police as a Lieutenant after 30 years of service, Anderson spent 17 of those years in the Canine Unit.
In the Canine Unit, Anderson was assigned as a Canine Handler, Canine Trainer, and Supervising Canine Trainer. He received his Canine Trainer's Certification from the State of New Jersey, Office of the Attorney General, Department of Criminal Justice, in Patrol Dog Service, Narcotics, Accelerant, Cadaver, and Explosive Scent Detection.
Anderson's accomplishments in the field span far and wide. Notably, he developed, implemented, and coordinated the first New Jersey State Police Canine Patrol Training course, as the Head Canine Instructor Trainer. In addition, he has certified and in-serviced more than 1,000 police canine teams in Patrol Service, Narcotics Detection, Explosive, and Accelerant Detection. On top of this, Anderson serves as a member of the United States Police Canine Association (USPCA), judging police canine teams to a national standard.
As an active member of the American Association of Dog Trainers, International Association of Canine Professionals, International Positive Dog Training Association, United States Police Canine Association, The North American Police Working Dog Association, and the American Kennel Club (Canine Good Citizen), Anderson is constantly learning and evolving. His training techniques are cutting-edge, operating on the philosophy that dog training should be humane, motivational, and suited for each individual dog. However, Anderson maintains the most important element of dog training is the animals have fun while learning.
Anderson's passion for all canine breeds and joy of working with pet owners makes him the perfect fit for K Street's K9 and Tactical Training Academy. The K Street Group is excited to welcome Asa Anderson aboard as his experience with and knowledge of K9s is unmatchable.