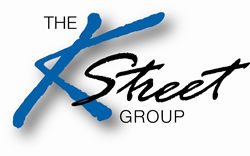 LEBANON, N.J. (PRWEB) December 30, 2020
The K Street Group is very pleased to announce Joe Nick as Co-Chair of K9 Operations at its K9 and Tactical Training Academy opening in June of 2021 in Hunterdon County, New Jersey.
Joe Nick's career accomplishments are plentiful, spanning across military, law enforcement, academia, corrections, and private sectors. Prior to his current role as Canine Academy Director for the John "Sonny" Burke Canine Academy in Atlantic County, New Jersey, Nick served in the United States Army 82nd Airborne Division. Here, his passion for canines flourished, as he attended the Airborne Academy school specializing in Amphibious Warfare Training, Incident Command Training and Leadership Master Training.
Following his military service, Nick switched gears and became a Correction Law Enforcement Officer for the New Jersey Department of Corrections (NJDOC). During his time with the NJDOC, Nick served as head canine trainer for tactical operations, retiring after 24 years of selfless dedication to the department, though his achievements in the field span far beyond this.
The State of New Jersey Canine Cell Phone Program, a program in which canines are trained to locate cell phones in correctional facilities was developed by Nick. In order to make this program a reality, Nick served on the New Jersey Attorney General's advisory panel where he extensively outlined and ultimately, successfully instituted the state plan for use and training of law enforcement canine teams. To no surprise, Nick assisted in the training of the first New Jersey State Police Canine Tracking School.
Nick's involvement in more than 300 cases ranging from missing persons to suicide, murder, escapes, and evidence recovery at crime scenes makes him invaluable to K Street's future academy, as his extensive and diverse experience is inconceivable. Notably, he was directly involved in locating Megan Kanka whose abduction subsequently and infamously led to the introduction of Megan's Law. In addition to his exceptional case assistance, Nick has also conducted street operations in support of municipal and state law enforcement.
Perhaps most impressive of all is Nick's patent pending Morton Method of canine training. This particular method specifically designed to focus on targeting an active shooter in school environments and neutralizing the threat is not utilized anywhere else in the industry. As Nick's patent undergoes approval, his canine training has widened to include detecting ammo, guns, and engaging a shooter.
With over 35 years and thousands of hours combined in teaching and training military, police, corrections, civilian, and working canine handler teams, Joe Nick will be an extraordinary addition to K Street's K9 and Tactical Training Academy.