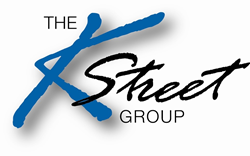 LEBANON, N.J. (PRWEB) December 28, 2020
While 2020 was the year of unpredictability, a sense of control can be gained by employers through the implementation of background checks. Background checks are vital in verifying a candidate's qualifications and this critical screening process is offered by the K Street Group.
There are several benefits to performing background checks on potential employees, including improving the quality of new hires. Rigorous background checks uncover falsely provided information on applications, for instance, if an applicant misrepresents their employment history, education, certifications, criminal history, or employment eligibility. These misrepresentations do not only heighten the chances of onboarding a poor hire, on a more serious level, they may result in financial, legal, and regulatory risks for the hiring organization. The K Street Group's background analysis platforms can expose false or misrepresented information early on, thereby preventing future risks and elevated hiring costs for businesses and corporations.
Thorough background checks also reduce negligent hiring risks. If an employee becomes involved in illegal activities or serious misconduct, it often falls back on the individual's employer who may be liable for negligent hiring. However, this undesired predicament is often avoidable when proper and exhaustive background checks are performed, one of the many services offered by the K Street Group. The costs associated with running a comprehensive background check are trivial compared to what might be required for defense in the event of a negligent hiring lawsuit.
Perhaps the most significant reason employers should incorporate background checks into their operations is for improved workplace safety. Screening candidates reduces employee theft, as well as workplace accidents and workplace violence episodes. The K Street Group's criminal background check is instrumental in identifying potential red flags of candidates and allows employers to make educated decisions, such as continuing or terminating the hiring process. Increasing workplace safety and security is essential to better protect workers and property against damaging accidents, violence, and theft.
Once an initial background check is performed, it is equally important to conduct supplementary checks after an individual is hired and has worked with an employer for a period of time. The K Street Group recommends completing background checks at least every three years on employees, as a great deal can occur after someone is hired.
Contact K Street Group today if rigorous background checks are appealing for securing trustworthy, reliable employees who will enhance the workplace environment.