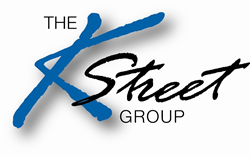 LEBANON, N.J. (PRWEB) December 10, 2020
The K Street Group continues to strengthen its partnerships throughout the community. Endlessly building new relations with local residents, law enforcement, public safety agencies, and first responders, separates K Street from other private security forces.
Establishing these types of bonds enables K Street to best serve the needs of the community, assisting residents and professionals in the field alike. While the K Street Group is always seeking new relationships, its long-standing partnerships are of equal value and importance.
One of K Street Group's strongest community ties is with that of the Clinton Township Police Department. K Street Group's alliance with Clinton Township PD has been remarkable, in terms of a mutual understanding of serving and protecting the community. Moreover, Clinton PD's unwavering support of K Street's K9 and Tactical Training Academy, coming June 2021 to Hunterdon County, New Jersey has been unparalleled.
K Street Group's partnerships with local law enforcement is encouraging; the group's prized community connections are expected to experience several years of sustained growth, keeping the well-being of the community at the forefront of its priorities.
Contact K Street Group today if interested in forming a lifelong partnership that puts the community and all encompassed in it, first.