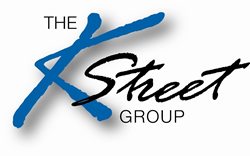 LEBANON, N.J. (PRWEB) February 16, 2021
The K Street Group is beyond thrilled to announce further expansion of its community partnerships with Flemington, NJ's Tactical Training Center (TTC). The recent affiliation precedes K Street's K9 and Tactical Training Academy's grand opening in June 2021.
Flemington's Tactical Training Center is a high-end state-of-the-art shooting range and firearms retail store. With a 40-yard firearms range – 60% longer than most standard ranges – the center is an outstanding local collaboration. In addition to its extensive range length, TTC is one of the few ranges statewide with a dual "running man" target, which runs horizontal to the shooting port, as well as the capability to accommodate a 50 caliber BMG.
With an abundance of services and luxuries to offer, the K Street Group is ecstatic to utilize the center as an off-site firearms and tactical scenario training facility. Serving as an extension of its future academy, TTC enables K Street's clients to fulfill firearms qualifications at the indoor firing range. While the completion of coursework for firearms qualification and proficiency, such as NRA Basic/NRA Advanced and SORA, among others will take place in K Street's academy classrooms, participants additionally have easy access to the range for physical qualifications, as it is located just a short distance away.
A portion of TTC's facility is dedicated to a laser combat range, "as realistic as it gets" that simulates real-life missions in a 7,000 square foot laser tag arena. The K Street Group intends to take advantage of the SWAT training center to expose its K9s in the high impact, high distraction environment for operational purposes. K Street's portfolio of K9s, already trained at the highest of levels will now have the opportunity to further their skill sets. One SWAT operative referred to his experience as a "room clear nightmare," illustrating the difficulty levels and realism of the course.
The K Street Group tremendously looks forward to its association with TTC. Contact K Street Group today to inquire about future courses and training offered at its soon-to-be operational academy.
About TTC:
Celebrating its 5th anniversary, the Tactical Training Center (TTC) is a full-service shooting range and firearms retail store offering a robust training program, extensive gunsmithing services, firearms rentals, and event hosting. The center is open for public use and offers a wide range of membership packages. The facility additionally includes TTC Laser Combat, a laser tag course that provides an entertaining and realistic experience using lifelike laser guns. The TTC is located at 10A Minneakoning Road, Flemington, NJ and can be reached at (908) 782-9000.