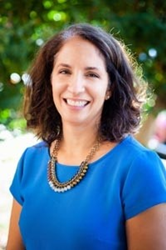 "As both a resident of North Fulton County and a representative of a business operating in the area, I look forward to working with the board to implement programs that will help improve the lives of patients."
ATLANTA (PRWEB) January 08, 2019
Kadan Homecare, an award-winning provider of quality home care to Atlanta area families for nearly 35 years, announced today that Dina White, Director of Quality and Business Operations, has been appointed to the WellStar North Fulton Hospital Regional Health Board. Through this appointment, White will serve as an ambassador and advisor to WellStar North Fulton Hospital providing community input for the development of programs and services.
The WellStar North Fulton Hospital Regional board meets bi-monthly with 33 members, comprised of leaders in North Fulton. White will provide feedback and discuss hospitality and community events, facility updates, employee engagement, along with patient care.
"I am truly honored to be a part of this exceptional board," said White. "As both a resident of North Fulton County and a representative of a business operating in the area, I look forward to working with the board to implement programs that will help improve the lives of patients."
This accomplishment demonstrates White's long-term dedication to excellent care and quality improvement. She brings to the board eleven years of dedication and expertise in home care overseeing all day-to-day operations and assisting with strategic planning for Kadan Homecare.
To find out more about Kadan's commitment to excellence, please visit http://www.kadan.org.
About Kadan Homecare
Celebrating their 35th year in 2019, Kadan Homecare is a family owned home health care agency that provides companion and personal care, as well as skilled nursing, to help support families with short and long-term needs. Kadan's comprehensive C.A.R.E. Transitions™ program enhances post-discharge monitoring to help minimize hospital readmissions. Kadan currently provides caregiver services ranging from post hospitalization and respite relief to hospice assistance for families spanning 16 metropolitan Atlanta counties. For more information about Kadan, please visit http://www.kadan.org or call 770-396-8997.