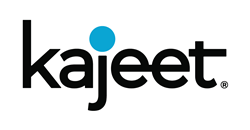 MCLEAN, Va. (PRWEB) February 23, 2021
WHAT
Over the past year, the federal government directed an additional $112 billion toward educational needs amidst the pandemic, and more may be on the way. These emergency funds, including the CARES Act and other education-related funding, support educational technology, enable distance learning connectivity and allow for the safe reopening of schools.
To empower school administrators to make informed decisions to support their students in 2021 and beyond, experts from Kajeet will be joined by panelists from U.S. Department of Education, Connecticut Commission for Educational Technology and the Consortium for School Networking (CoSN) to discuss funding resources and best practices for allocating funds to improve flexibility, innovation and equity in schools.
By attending the virtual event, participants will gain knowledge of:

What funding sources are currently available and how they can be utilized
Resources from CoSN on digital equity and driving K-12 innovation priorities
How to support online learning for summer 2021 and the next academic year
WHEN & WHERE
Date: Thursday, February 25, 2021
Time: 4:00 p.m. ET
To register for this free event, please visit: https://get.kajeet.net/webinar-federal-funding-distance-learning-connectivity-2021.
To learn more about Kajeet, visit https://www.kajeet.net/.
About Kajeet
Kajeet provides optimized IoT connectivity, software and hardware solutions that deliver safe, reliable and controlled internet connectivity to students, enterprises, state and local governments, and IoT solution providers. Kajeet is the only managed IoT connectivity services provider in the industry to offer a scalable IoT management platform, Sentinel®, that includes complete visibility into real-time data usage, policy control management, custom content filters for added security and multi-network flexibility. Whether to enable digital access that ensures student success, empower companies to connect and control devices in the field, or offer support and a platform to launch a complex mobile solution, Kajeet is trusted by many to make powerful and flexible wireless solutions easy. Kajeet is available for hybrid and multi-network access across all major North American wireless networks, globally in 24 other countries, and on multiple licensed and unlicensed networks. Kajeet holds 38 U.S. patents in mobile technologies. To learn more, visit kajeet.com and follow on Twitter at @Kajeet.