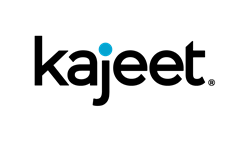 MCLEAN, Va. (PRWEB) November 17, 2021
WHAT
The past two years have seen a seismic shift in the educational paradigm. More than ever, learning happens online – in the classroom, at home, on the school bus, at extracurricular activities and after-school programs, and more. As schools and districts return to in-person learning, others move forward with a hybrid learning model, and many more offer virtual academies, it is more crucial than ever that all students are connected to the wealth of digital learning opportunities available to them.
While the vision of a fully connected school district – and the resolve to close the Homework Gap once and for all – is shared by many, 12 million K-12 students today remain disconnected. In order to bridge the widening digital divide, we must leverage existing technological infrastructure to build out a robust wireless solution that supports this level of connectivity for all students. In the days ahead, this work will require a hybrid network approach that leverages connectivity from both the commercial and private network spaces.
In this NYSCATE 2021 session, "The Connected School District: A New Educational Paradigm," attendees will learn the components of a connected school district – at the student, school, district, municipal, and national levels; how hybrid networks work and how they can solve their most pressing connectivity challenges; and the steps they must take in their spheres of influence to arrive at this common goal – both in the short-term and the long-term.
To register for this event, visit https://www.nyscate.org/page/registration
WHO
Michael Flood, senior vice president and general manager of education, Kajeet
With more than 20 years of telecom industry experience and a recognized expert in education technology, Flood played an integral role in building Kajeet's education division from the ground up. As a result of his strategic leadership, more than 2,400 K-12 and higher education schools and libraries, in addition to over 10,000 school buses across North America, rely on Kajeet to provide safe and reliable internet connectivity to students.
WHEN & WHERE
Date: Monday, Nov. 22, 2021
Time: 2:45 p.m. - 3:45 p.m. ET
Location: Rochester Riverside Convention Center, Cascade EF (Reverse Virtual Session)
About Kajeet
Kajeet provides optimized IoT connectivity, software and hardware solutions that deliver safe, reliable and controlled internet connectivity to students, enterprises, state and local governments, and IoT solution providers. Kajeet is the only managed IoT connectivity services provider in the industry to offer a scalable IoT management platform, Sentinel®, that includes complete visibility into real-time data usage, policy control management, custom content filters for added security and multi-network flexibility. Whether to enable digital access that ensures student access, empower companies to connect and control devices in the field, or offer support and platform to launch a complex mobile solution, Kajeet is trusted by many to make powerful and flexible wireless solutions easy. Kajeet is available for hybrid and multi-network access across all major North American wireless networks, globally in 24 other countries, and on multiple licensed and unlicensed networks. To learn more, visit kajeet.net and follow on Twitter at @Kajeet.