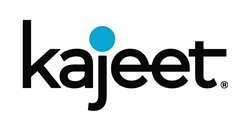 MCLEAN, Va. (PRWEB) March 23, 2021
WHAT
Hosted by Futuresource Consulting, a U.K. market research consulting company, Ed Tech Collaborative 2021 will virtually deliver a range of engaging presentations and panel sessions over the course of two days, brought together by a wealth of education industry thought leaders and innovators.
Closing out day one of the two-day virtual event, Michael Flood, senior vice president and general manager of education at Kajeet®, a leading provider of broadband service and connected devices that deliver safe, reliable and education-managed internet connectivity to students in primary, secondary and post-secondary education, will join other industry experts in a live panel discussion titled: How to Overcome the Equity and Homework Gap Issue.
WHO
Michael Flood, senior vice president and general manager of education, Kajeet
With more than 20 years of telecom industry experience and as a recognized expert in education technology, Flood played an integral role in building Kajeet's education division from the ground up. As a result of his strategic leadership, more than 3,000 K-12 and higher education schools and libraries, in addition to over 10,000 school buses across North America, rely on Kajeet to provide safe and reliable internet connectivity to students.
WHEN & WHERE
Date: Wednesday, March 24, 2021
Time: 1:00 p.m. – 2:00 p.m. ET/5:00 p.m. – 6:00 p.m. GMT
To register for this free event, please visit: https://events.streamgo.live/ed-tech-collaborative-navigating-change-in-a-hybrid-world/register
About Kajeet
Kajeet provides optimized wireless connectivity, software and hardware solutions that deliver safe, reliable and controlled internet connectivity to students. Kajeet is the only managed IoT connectivity services provider in the industry to offer a scalable IoT management platform, Sentinel®, that includes complete visibility into real-time data usage, policy control management, custom content filters for added security, and multi-network flexibility. More than 3,000 K-12 school districts, higher education institutions, and libraries, and over 1,000 school bus fleets across North America rely on Kajeet to ensure equitable access to today's digital curriculum. To learn more, visit kajeet.com and follow on Twitter at @Kajeet.