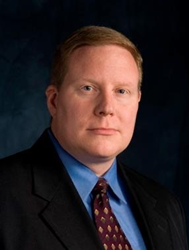 "Greg's deep experience, infectious enthusiasm, and clear vision of the vast potential of integrated cloud-native SaaS platforms and wireless network technologies make him the perfect fit for our high-performance and client-focused team."
MCLEAN, Va. (PRWEB) January 22, 2020
Kajeet, Inc., today announced the appointment of Greg Jones as the company's new Chief Technology Officer (CTO). As CTO, Greg will lead the team responsible for aligning overall company technology strategy, product development, and innovation with the mission and vision of Kajeet.
"We're thrilled to welcome Greg to Kajeet," said Daniel Neal, CEO, and Founder of Kajeet. "Greg's deep experience, infectious enthusiasm, and clear vision of the vast potential of integrated cloud-native SaaS platforms and wireless network technologies make him the perfect fit for our high-performance and client-focused team. I am confident that Greg will be an essential contributor to the continued growth and success of Kajeet."
Mr. Jones brings 25 years of Information Technology and telecom industry experience to Kajeet. Prior to Kajeet, Jones served as Chief Information Officer (CIO), Global Products and Services, at Laureate Education. Previous to Laureate Education, Greg held executive leadership positions at Inovalon and Sprint Nextel.
About Kajeet®
Kajeet is the industry leader for highly managed multi-network mobile solutions, and for deploying private wireless networks across multiple industry verticals. Our secure, cloud-native SaaS platform, Sentinel®, allows our clients to centrally manage network security and filtering; policy, device and network controls; data consumption rates; business analytics; and allows for operation on all 6 major north American wireless networks. Kajeet products and services are protected by the following issued U.S. patents: 10,313,532; 10,285,025; 10,057,300; 10,009,480; 9,237,433; 9,137,389; 9,137,386; 9,125,057; 8,995,952; 8,929,857; 8,918,080; 8,774,755; 8,774,754; 8,755,768; 8,731,517; 8,725,109; 8,712,371; 8,706,079; 8,667,559; 8,644,796; 8,639,216; 8,634,803; 8,634,802; 8,634,801; 8,630,612; 8,611,885; 8,600,348; 8,594,619; 8,588,735; 8,285,249; 8,078,140; 7,945,238; 7,899,438; 7,881,697. Other patents are pending. For more information, please visit us at kajeet.com.