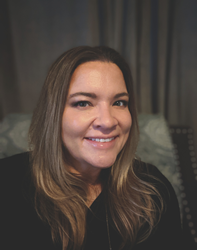 TruBlue is unique because we're a total solution for all of your home care needs ... When you call TruBlue, we can take that home maintenance management off your plate so you can get back to doing the things you love. - Knight-Magpusao said
FOLSOM LAKE, Calif. (PRWEB) November 02, 2021
Kami Knight-Magpusao is looking forward to bringing her backgrounds in senior care and human resources to her new business – TruBlue Total House Care Serving Folsom Lake.
Clients looking for dependable, high-quality, customizable services can hire TruBlue for handyman repairs, cleaning services, yard work, seasonal services and minor home renovations. TruBlue also works with homeowners, realtors and property managers who need to get homes move-in ready quickly and keep them maintained. Knight-Magpusao and her team serve Placer, El Dorado, Sacramento counties and the surrounding areas.
"TruBlue is unique because we're a total solution for all of your home care needs. We know as homeowners ourselves that finding trustworthy, dependable companies to do all the work you need around the home can be stressful. No one has time to sit around for quote after quote after quote. When you call TruBlue, we can take that home maintenance management off your plate so you can get back to doing the things you love," Knight-Magpusao said.
As part of that whole-home approach, TruBlue also conducts Senior Home Safety Assessments, performs age-friendly renovations and offers House Care Plus, a regular service program that can help seniors and busy families enjoy the comforts and convenience of owning a home without worrying about the maintenance hassles.
Knight-Magpusao is no stranger to senior care. She has a background of 20 years in running Adult Residential Facilities serving seniors alongside her work in human resources. She's been recognized by the Silicon Valley Business Journal, served on Executive Leadership Committees and more. In the senior care world, she directed staff recruitment, on-boarding and training as well as policies and procedure management. She currently holds a Senior Professional in Human Resources (SPHR) certification and a Senior Home Safety Certification. Her company is supported by her husband, a military veteran, Michael. Kami and Michael honor our veteran community by partnering with local veteran groups to bring veterans back into the workforce at all levels.
"We've always enjoyed our work with seniors and we're looking forward to expanding that mission with TruBlue. My parents are getting older and I'm starting to see the kinds of challenges our clients are facing in my own family," Knight-Magpusao said. "With TruBlue, we can help seniors maintain their homes, we can help busy families with their to-do lists and we can help the sandwich generation do both."
TruBlue serving Folsom Lake is licensed, bonded and insured. To learn more about TruBlue of Folsom Lake, call 916-471-4498, email KMagpusao@TruBlueHouseCare.com or visit http://www.trubluehousecare.com/folsom-lake.