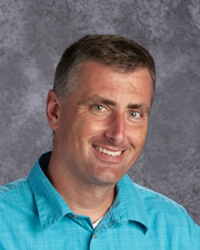 KANSAS CITY, Mo. (PRWEB) May 05, 2020
Kansas City Area Educator and Coach Jason Stacy is excited to announce the release of his first novel — RUN, which is self published and Available on Amazon.
Stacy, an educator for almost two decades, was driven to journalism and a love for reading and writing after reading books by the late Matt Christopher as a child. Away from writing for 17 years, though helping inspire future writers and journalist as a journalism teacher and newspaper/yearbook sponsor, Stacy took the time during the quarantine to write and publish his first book.
He hopes RUN will be the first of almost 30 sports-focused books for pre-teens, teens and young adults, that are more than just basic sports. They teach lessons and character traits, and a portion of sales from each book will go to an organization related to the lesson or cause portrayed in the book.
RUN combines his love for running, his experience as a track and cross country coach, and his admiration and respect for all that the Special Olympics does for its athletes in this story of inclusion. Fifty cents to $1 of each ebook and paperback purchased will go to the Special Olympics.
Book Synopsis:
Leonard Smithson and his Rossdale High School relay teammates are ready for a huge senior season. After second place finishes at State two years in a row, the Rossdale sprint relay members are ready to win it all in their final season. No one is going to get in their way … Except themselves.
The relay teammates like to have fun. Sometimes too much. This time, they go too far while messing around with Alex Summers, one of the Special Olympics athletes who share the track for practice twice a week. They try to run away from Alex but he catches them; so does their coach, who punishes them with running. Lots of running.
What happens next, though, is a surprise for the relay members. Alex wants a chance to race for a spot on the team. He loves to run and he loves to run fast. Leonard knew Alex was fast, but no one really knew how fast until the race off.
Will Leonard and his teammates be accepting to their new teammate? Will they even stick around to give him a chance? To them, at least to start, Alex is just another obstacle in their way of a State title.
In fact, they learn, he is not that different from them and he may just be the key to getting a State Championship.
About the Author:
JASON STACY is an educator and coach of almost two decades with a passion for teaching, writing and sports. In his newly started career as an author, he hopes to blend all three as he tells stories much like the books he grew up reading. After moving around during his childhood, Stacy attended the University of Missouri in Columbia to study journalism and later settled in the midwest. He has taught journalism and sponsored school publications while also coaching multiple sports for the last 17 years.
Inspired by the sports-related Matt Christopher books he read as a child, Stacy hopes to share the same passion for sports, youth, and lessons in his books as well.
RUN is his first novel.
Jason Stacy Amazon Author Page: https://tinyurl.com/JasonStacyAuthorPage
Jason Stacy Web Site: https://jasonjstacy.weebly.com
Phone: 816-305-0852
Email: SportsBooks@mail.com
Twitter: @BooksStacy (Sports Books By Stacy)