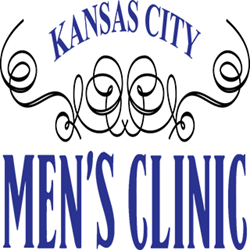 The Kansas City Men's Clinic has successfully treated 20,000 men for their erectile dysfunction.
KANSAS CITY, Mo. (PRWEB) November 28, 2018
PulseEd™ uses researched technology, published in the Journal of Sexual Medicine, on the use of low-intensity, high-frequency sound waves to stimulate blood flow to the penis. Regular and unimpeded blood flow to the blood vessels of the penis, which collapse or become clogged with age, is necessary for good erectile function. The recorded results of SWT (sound wave therapy), indicated that almost 80% of men in a study reported improved sexual function and enhanced sexual performance due to more powerful and longer-lasting erections.
The research concluded that the "beneficial effects of shockwave treatment for erectile dysfunction, represents a non-invasive alternative to exogenous stem cell therapy." In addition, shockwave therapy was found to be safe and effective while having a positive effect on lessening pain due to Peyronie's Disease during an erection. "Nowadays, this method offers a routine conservative procedure in the treatment of PD." (Journal of Sexual Medicine)
PulseEd™ therapy is ideal for men who suffering from erectile dysfunction and cannot take Viagra or other ED drugs, or who have tried oral ED drugs and have been disappointed with the results. However, this treatment can be particularly effective when used in conjunction with other therapies offered at the Kansas City Men's Clinic.
The Kansas City Men's Clinic is now treating men with PulseED™ therapy in their offices located at 1010 Carondelet Dr., STE 405, Kansas City, MO 64114 or call (816) 897-7777