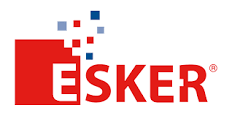 "Esker's dashboard will bring us greater visibility from start to finish."
MIDDLETON, Wis. (PRWEB) September 11, 2018
Esker, a worldwide leader in document process automation solutions and pioneer in cloud computing, announced today that it is working with Kärcher North America, the leading manufacturer of commercial, industrial and consumer cleaning equipment in North America, to automate its order management process. Esker's AI-driven Order Management solution integrates with the company's existing SAP® system, automating tasks associated with order processing and offering a central platform for all orders and related information.
Kärcher already uses Esker to receive business documents electronically and has decided to expand on Esker's capabilities by employing cloud-based order management for quicker, more efficient handling of customer orders. The solution will address the following concerns:

Growing order volume. As Kärcher has grown over the years, so has the number of orders it receives. Esker's solution will allow staff to keep up with changes in volume by eliminating tedious data entry and storing all documents electronically for easy retrieval.
Priority order handling. Without differentiation of priority orders, the staff had difficulty meeting customer expectations. With Esker, separate queues allow priority orders to be handled quickly and appropriately. The solution dashboard displays the number of orders in each queue, giving staff and managers much-needed information at a glance.
Low employee productivity. Receiving more than 20,000 orders per month, a team of 22 Customer Service Representatives (CSRs) were responsible for manually entering orders while simultaneously servicing other customer inquiries. Different teams often had to step in to help ensure all orders were entered timely. Now, Esker's machine-learning technology will expedite order entry, reduce order backlog and free up CSRs to spend time with customers on more value-added services.
"Our order management process was so labor intensive that we couldn't measure much in terms of performance," said Amber Tunseth, director of customer care at Kärcher North America. "Esker's dashboard will bring us greater visibility from start to finish and allow us to monitor operations without physically going through all of the orders."
About Kärcher North America
Kärcher North America is one of the largest subsidiaries of the Kärcher Group with over 1,000 employees in eight locations (including three manufacturing facilities). In North America, Kärcher produces and distributes products and services under the brands Kärcher, Windsor Kärcher Group, Landa Kärcher Group, Hotsy, Water Maze, Spraymart, Cuda Kärcher Group, WOMA Kärcher Group and Shark Kärcher Group. The company's solutions serve customers' cleaning needs in an economical and environmentally-friendly manner.
About Esker
Esker is a worldwide leader in cloud-based document process automation software, helping financial and customer service departments digitally transform their order-to-cash (O2C) and purchase-to-pay (P2P) cycles. Used by more than 6,000 companies worldwide, Esker's solutions incorporate technologies like artificial intelligence (AI) to drive increased productivity, enhanced visibility, reduced fraud risk, and improved collaboration with customers, suppliers and internally. Esker operates in North America, Latin America, Europe and Asia Pacific with global headquarters in Lyon, France, and U.S. headquarters in Madison, Wisconsin. For more information on Esker and its solutions, visit http://www.esker.com. Follow Esker on Twitter @EskerInc and join the conversation on the Esker blog at blog.esker.com.