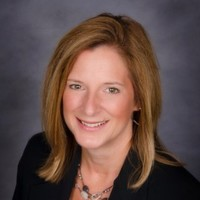 CHARLOTTE, N.C. (PRWEB) February 18, 2020
In-Flight Crew Connections has hired Karen Lockhart as their Chief Operating Officer. Lockhart was most recently a Business Consultant who worked closely with the IFCC team to optimize processes and implement strategic initiatives. Moving forward she will continue to collaborate on the strategic direction of the organization, and then bring the vision to life in the business.
"I'm thrilled for Karen to join our team as the Chief Operating Officer. Her experience, proven track record, and synergy with the team here at IFCC will help us achieve our growth goals and continued organizational success," says IFCC's CEO Jennifer Guthrie.
Lockhart has an extensive history of proven management skills and planning practices. She brings with her a successful history of simplifying and standardizing business processes in all functional areas, achieving efficient work practices, and greater profitability. At In-Flight Crew Connections Lockhart will direct all departments by supporting the managers and motivating the team to "make our missions possible."