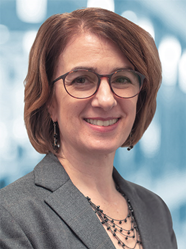 PHILADELPHIA (PRWEB) April 20, 2021
The World Health Organization (WHO), recently established a World Hearing Day to focus on the importance of hearing health. Penn Medicine Becker ENT is proud to announce that one of their audiologists, Karen McQuaide, Au.D, was interviewed on Philly Fox News's morning program to share her expert insights on hearing loss and hearing health in recognition of this new WHO initiative.
The importance of World Hearing Day is due to the fact that many older adults eventually lose some or all of their hearing and that children and teenagers can be at risk of hearing loss as well. Recognizing the need to teach others about how to preserve their hearing, Dr. McQuaide was enthusiastic about joining fellow audiologists in promoting this year's World Hearing Day. She shared how certain sounds or repetitive loud noises can diminish one's hearing, and how this can be prevented to preserve one's ability to hear over time.
The interview also touched on why the WHO established a Hearing Day. Many people don't consider hearing loss a major health concern, but it has a major impact on a person's health and well-being. It can change how a person perceives the world around them, affects mood, influences depression for some people and can even affect balance. Dr. McQuaide discussed the reasons for establishing a Hearing Day and keeping on top of routine hearing tests for overall good health.
Dr. McQuaide is a renowned figure in her field. She has over twenty years of experience treating patients with hearing loss, balance and sensory issues of the inner ear and auditory nerve damage. She has served as both a private practice doctor and an academic doctor and researcher. Over the years, she has served in multiple leadership roles at no less than four different universities. Her prestigious career is summed up by the many patients who have lauded her skills, her compassionate nature, and her technical approach to hearing care.
If anyone who wanted to see this interview on the Fox News morning program missed it, the segment can be seen again in clip format either online or on the station's website. Just look for the WHO Hearing Day announcement to find the video of the interview as it was aired.
Penn Medicine Becker ENT and Allergy has the honor of having Dr. McQuaide on staff. Dr. McQuaide's expertise and her ability to help patients maximizing hearing potential and enhancing communication abilities is something all patients can appreciate. If you need to see an audiologist, and you live in Pennsylvania or New Jersey near one of the clinics, call to set up an appointment today.
###
Connect with Penn Medicine Becker ENT about your hearing problems by visiting their website. Fill out the contact form and someone in the office will call you to set up an appointment. You can also call the location that is most convenient for you directly.