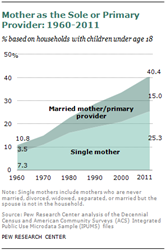 The lack of money is the root of all evil. - Mark Twain
(PRWEB) September 29, 2013
Kathryn Michaels delves deeper into the financial challenges faced by a single mom forced into being the breadwinner for her family after being out of the job market for many years in her latest book, Sweet On Me which has just been released on iTunes.
Over a quarter (25.3%) of all households with children under the age of 18 have single mothers as the sole source of income for their families, up from 7.3% in the 1960s. Yet, they earn an average annual income of only $23,000, which is less than half the national median of $57,000 for all families with children, making the financial burden they bear solely their own.
Mark Twain once said, "The lack of money is the root of all evil."
When the money isn't enough and the bills are piling up, the alternatives may seem limited but there are other options:

Taking a pay cut in the beginning. She may have been out of the market for several years and re-entry at the same level of salary may not be possible. Working for less would help make getting a job easier. Some organizations even offer "returnship" programs which pay little or nothing but participants stand a higher opportunity of landing full-time positions.
Opting for different job roles or positions which may vary significantly from what she may be used to but have a higher likelihood of being obtained. Even if it is significantly out of her comfort zone, it still pays for the bills at the end of the day.
Going back to school in order to make herself more marketable, when her existing qualifications are insufficient in the current environment.
Not being afraid to seek help from friends and family. They may not have the means to help financially but they may be able to help with childcare or even a place to stay in times of need.
With a family to provide for, the single mom shouldn't be forced to extremes from a lack of money.
Kathryn Michaels is the author of Bedroom Secrets, a reality-inspired series about millennium moms released by Islandreamz Publishing. The opinions expressed in her books and her Moms@Work series are entirely her own. For more information about her books or Kathryn Michaels, please log on to http://www.writemekathryn.com/. Members of the media who wish to review her books may request a complimentary copy by contacting the publisher, Islandreamz Publishing at +1 (817) 668-6839.