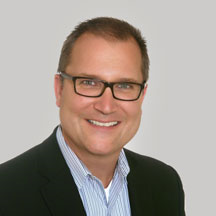 Our joint venture with TransSys is a tremendous opportunity for us and for our clients to optimize the value in their Cloud and Digital Transformation investments. – Kraig Sauter, SVP
IRVINE, Calif. (PRWEB) September 04, 2019
Irvine, CA based KAYGEN, Inc., and Dubai, UAE headquartered TransSys Solutions today announced the establishment of a joint venture to address the significantly growing need for service providers with depth and breadth of experience in Cloud adoption and SaaS led digital transformation across North and South America.
The joint venture will leverage KAYGEN's North America based award winning Data Management solutions and capabilities as well as TransSys industry leading global IT consulting and technology services, primarily operating in Middle East, Asia, and Africa. The KAYGEN-TransSys JV will utilize the combined strengths and collective core competencies of the organizations to deliver Cloud and Digital Transformation solutions.
With KAYGEN's prowess in Data Management and TransSys Saas/PaaS/IaaS capabilities and capacity, the JV will be uniquely positioned to deliver unparalleled Digital Transformation Solutions end to end and top to bottom, delivering lasting value, success, and user adoption, while minimizing common implementation risks.
"We are proud to join forces with TransSys – combining our large North American data management customer base with leading-edge TransSys cloud capabilities and technologies will bring our current and new clients unprecedented value", said Anshul Chaturvedi, Founder and Chief Executive officer of KAYGEN. "Together, we will help organizations in North America optimize the value of their Cloud and Digital Transformation solutions".
"We are thrilled to be partnering with KAYGEN to bring our leading Cloud and Digital Transformation solutions and deep vertical experience to the Americas", said Prabu Balasubramanyan, founder and Executive Director of TransSys Solutions. TransSys has received multiple industry recognitions including top Analyst ratings for their Cloud Application Services across regions.
You may learn more about the JV and visit with KAYGEN-TransSys leaders and experts at Oracle OpenWorld in San Francisco from September 16th through September 18th at booth #1043, and JV launch and client appreciation event on Tuesday, September 17th (go to http://www.kaygen.com/OOW19 to request more information on these events).
About KAYGEN
KAYGEN, Inc is an award-winning global technology solutions provider enabling Fortune 500 corporations to leverage their data as a strategic asset to solve their most pressing business challenges and achieve their goals. Utilizing a variety of technologies, Kaygen's data-driven solutions enable its clients to effectively leverage their enterprise data from the shop floor to the boardroom so they can make the right decisions to maximize productivity, efficiency and profitability. "KAYGEN" is inspired from the Japanese word "KaiZen" or "Continuous Improvement". KAYGEN embodies this approach in their overall business model and award winning data-driven solutions. To learn more, visit http://www.kaygen.com.
About TransSys
TransSys Solutions is a global IT consulting and technology services Company focused on helping customers maximize value in their Information Systems by delivering unparalleled solutions and services. TransSys is a leading Oracle Platinum, Cloud Select Partner and Oracle Cloud Excellence Implementer (CEI) focused on delivering transformational value to its customers through effective delivery of enterprise solutions. In the past 8 years, TransSys has worked with 200+ customers, in 30 countries, and has in the process established a leadership position delivering Oracle cloud solutions in the ECEMEA and ASEAN region. To learn more, visit http://www.transsyssolutions.com.