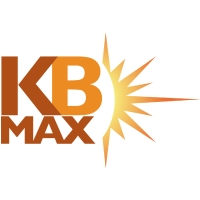 AUSTIN, Texas (PRWEB) June 04, 2019
KBMax, a next-gen CPQ solution with interactive visualization and CAD automation, is pleased to announce that they have been honored with the ICX Association's Elevate Award for Best Omnichannel ICX.
The Interactive Customer Experience (ICX) Association's "Best Omnichannel ICX" category recognizes the achievements of companies using interactive technologies to create transcendent brand experiences that meet customers' expectations across multiple channels, such as mobile, web and brick-and-mortar stores.
KBMax has been recognized for its work with custom storage shed manufacturer Tuff Shed. Through this partnership, Tuff Shed increased its average selling price by 6%, reduced its raw material rate by 100 basis points and standardized pricing on custom items across the United States -- increasing margins by 5%. KBMax's end-to-end CPQ solution enabled Tuff Shed to integrate key systems across sales, engineering and manufacturing, while delivering a cohesive customization experience for customers.
"Companies need to offer a user-friendly buying experience if they hope to compete in today's marketplace. Our solution equips brands to offer that while streamlining processes across sales, engineering and manufacturing," said Kevin Bennett, CTO and Co-Founder of KBMax. "Our work with Tuff Shed showcased the limitless potential of CPQ technology, as it fuels the omnichannel experience and delivers stronger customer insights."
The Elevate Awards recognize organizations and individuals that are using technology to fundamentally change and elevate the customer experience. The ICX Association recognized KBMax today alongside other honorees at a special awards ceremony during their annual summit in Dallas.
"KBMax is consistently working to contribute to the ecosystem of CX technology. KBMax's end-to-end solution enhances performance at every step of the process while connecting brands, suppliers and consumers," said Bennett. "We're pleased to be recognized as a frontrunner in this space."
About KBMax
KBMax is redefining CPQ and ecommerce for manufacturers globally. Their product configurator can handle complex business rules, visualization, real-time pricing, CAD automation and website embedding. This end-to-end solution results in an awesome buying experience, a faster sales cycle and a more efficient manufacturing process. For more information, go to kbmax.com.