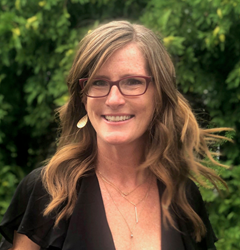 The holidays are special to a lot of people, so you do not have to give up on them. You just have to be willing to come up with new traditions. -- Eric Taub, Creditry.com
NEW YORK (PRWEB) November 18, 2020
It appears that 2020 will continue to be the proverbial thorn in our side right to the final countdown as businesses continue their no-travel policies and families begin to face the harsh reality that this year's holiday season may be a bust. Whether by choice or government mandate, family gatherings will be smaller and finding creative ways to keep everyone together during the most festive time of the year remains a challenge. The holiday shopping season will look a bit different too, with Black Friday essentially becoming non-existent this year and Cyber Monday specials already in full swing.
To get a better sense of how consumers plan to tackle one of the most bizarre holiday seasons in our history, ExpertFlyer polled random at-home holiday makers to find some inspirational alternatives to in-person celebrations when travel bans, and outright fear, are keeping families apart this year. ExpertFlyer also discovered some unique gift ideas for the grounded traveler.
Love the One You're With
Sometimes you need to make the best of the situation at hand. That's exactly what Pete Robbins plans to do. Mr. Robbins owns Half Past First Cast, a website dedicated to sharing travel ideas and adventures, all revolving around fishing. A scheduled fishing charter for clients in Mexico prior to Thanksgiving can't be postponed and his family prefers he "maintains his distance" for the holiday. Instead, he will extend the trip through Thanksgiving and spend it with the locals. "The local lodge will prepare a traditional American Thanksgiving meal for us and we'll spend some downtime with our 'second family," Robbins explained. "It's a good reminder of all we have to be thankful for, and how truly fortunate we are."
Add Some Zip to Your Zoom
For Jennifer Maguire, president of JMCPR in New York City, "workaround" is the keyword for the holidays. As a business professional who typically travels at least once a month, she has also participated in her fair share of client Zoom calls the past several months. Holiday gatherings will be different for the Maguire family this year, but she has a plan to keep it fun, entertaining, and interactive. "I will Zoom with immediate family in the New York City area and Florida," says Ms. Maguire, explaining that Zoom is still a good solution to the current problem. "To make it a bit more like home, we're all going to have the same Zoom background of my parents' fireplace, to make it seem like we're 'there' together, cozy by the fire."
She also plans a few creative ways to keep the spirit of the holidays and give friends and family the idea of being together. She plans to continue their annual Secret Santa, with the selection process conducted using an online app (Elfster) and gifts mailed to each other's homes, anonymously, of course.
It just wouldn't be the holidays without wine and dessert and Maguire seems to have a handle on this as well. "I'm creating a novelty custom label for wine and shipping the bottles to family members. It's my gift to them and serves as a moment for us to toast the holidays and share the moment from the 'same' bottle of wine," she says. And for dessert, everyone will make her mom's famous cream puffs and devour them together, via Zoom.
To hear more thoughts and ideas from Jennifer Maguire for the holidays, tune into ExpertFlyer's podcast.
A Silver Lining for Budget-Conscious Holiday Bonding
Ethan Taub, CEO of Creditry.com, a personal finance app that helps users manage their credit better, admits the holidays will be a strange time this year. "Nevertheless, a lot of families and companies will be saving some money by not having a big Christmas party, including us." Taub says his family plans to participate in several online activities together including museum walks, karaoke, and playing chess like it's a professional sport. "These activities are inexpensive, but more importantly, they are ways you can be 'together' while being somewhere else. The holidays are special to a lot of people, so you do not have to give up on them, you just have to be willing to come up with new traditions," he added.
Virtual Amusement
It looks like Emily Deaton, a financial journalist at Let Me Bank, will be the life of the virtual party at her gatherings this holiday season. "Our holiday plans are going to be very different this year, but I believe it will be for the better. For the adults, we are having a wine tasting session, which will involve having small samples delivered to our houses, and sharing our experience and tasting expertise together. For the children, we are hosting a dance party and a game of musical statures via Zoom."
Expat and self-professed nerd Bryan Truong, creator of GameCows.com, takes game playing to the extreme and so does his family. "We're currently expats in Vietnam. Before COVID, at least one person would come to visit us for the holidays, so this year we've had to come up with an alternative.
"Everyone in our family loves board games and gaming. When we lived closer to our family in Arizona, we would spend every weekend cooking, eating, and playing board games. This year nobody is coming to visit, and we, of course, don't want anyone to risk getting sick by traveling. For our big Thanksgiving bash this year, we're instead playing a massive game of Dungeons & Dragons (D&D) online with family from all around the world."
Gift Ideas for Grounded Travelers, Family, and Friends
It's no surprise that 95% of Americans are experiencing travel withdrawal and the anticipation of hitting the road again sometime soon has bookings on the rise for 2021. To support this notion, a new study by Hilton reveals that travel-inspired gifts are top-of-mind this holiday season.
ExpertFlyer asked consumers what they were thinking of gifting family and friends this year. Here are some of their ideas.
Personalized Care Packages
"One thing I've been doing to connect with family and friends is making personalized care packages for all of my family members," says Lorie Anderson, founder and editor at mominformed.com. "I've been gathering mementos that remind me of the person, taking photographs out of my photo albums, and buying little treats like candy and baked goods, then putting them into a box to send to each person before Thanksgiving. I'm writing handwritten notes for each person, too, and having my kids make some drawings to throw in the box."
Holiday by Helicopter
A gift certificate for helicopter flight training or a private helicopter tour would be the perfect gift for the frequent traveler. "Unlike boarding a plane with several passengers, your pilot will be the only other person on your flight," explains Evelyn Tran at Wings Air, whose helicopters, and optional headsets, are sanitized before and after each trip. "It's a great way to stay safe while fulfilling that urge to fly and sightsee during these times."
Sanitary Santa
Samantha Moss, editor at Romantific.com suggests hygiene kits and purifiers for grounded travelers on your holiday shopping list. "Even if your travel-loving friends or family members can't skip town just yet, they can still use a COVID Hygiene Kit, filled with sanitary accouterments or a Personal Air Purifier that creates a 3-foot sphere of clean air around the user."
Next Best Thing to Being There
The new Oculus Quest 2 virtual reality headset will take you to places real and unreal. With tons of gaming and experiential apps, adventure is anywhere you want it to be. The National Geographic Explore VR app brings you to Machu Picchu and Antarctica. Or, if you want to explore other realms and heart-pounding experiences, like Crytek's The Climb, you can do that, too.
The Traveling Spoon connects travelers with locals around the world to share authentic culinary traditions. You can purchase a gift certificate for the exotic cook in the family to attend virtual, private cooking lessons with hosts from around the world. Learn to make fresh pasta from a Sicilian farmer or tacos from a Mexican cookbook author living in Mexico City. This is a unique way for friends and family to reconnect and maintain social distancing while learning to cook together -- apart.
About ExpertFlyer.com
Each month, ExpertFlyer's One-on-One blog goes face-to-face with the travel industry's leading decision makers to discuss and address topics relevant to many of today's business and frequent travelers.
ExpertFlyer.com was conceived and created by an eclectic team consisting of a veteran elite tier frequent flyer, an airline captain and corporate travel manager, and information technology professionals to deliver a 24/7 real time powerful air travel information service. The company provides its subscribers and corporate travel managers alike with a complete, concise and efficient way to access the ever-changing details of worldwide air travel information. For more information, please visit expertflyer.com.
Stuck in the middle seat again? Download the free Seat Alerts app from ExpertFlyer and get the window or aisle seat without hassle or frustration.
# # #