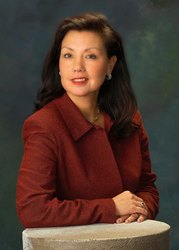 At Keiser University, we view educating Florida's future leaders in health care careers as a privilege and a responsibility.
Fort Lauderdale, FL (PRWEB) April 14, 2016
Keiser University (KU) campuses statewide, throughout the months of April and May 2016, will celebrate the pinnings of 3,000 Florida health care graduates from its associate, bachelor's, master's, and doctoral degree programs. Pinning ceremonies are traditionally viewed as the rite of passage into health care professions, signifying that all clinical experience hours and rigorous academic requirements have been successfully completed. Degree graduates are eligible to sit for the professional certification exams and prepared to work in the health care field.
The Florida Primary Care Office is the State's liaison to the federal Shortage Designation Branch (SDB) of Health Resources and Services Administration. In concert, they work to identify shortages of health care professionals. For example, it was reported that Florida is facing a "nursing shortage tsunami due to increased population and more insured patients." The number could be as high as nearly 13,000, according to the Tampa Bay Times.
"At Keiser University, we view educating Florida's future leaders in health care careers as a privilege and a responsibility," said Belinda Keiser, Vice Chancellor of Keiser University. "Our students take their professionalism very seriously, balancing compassion, science, and critical thinking to ensusre quality patient care. We are proud of the contributions they continue to make in meeting the health care demands of Florida's residents and visitors, and our economy, " she added.
Keiser University offers degrees in a variety of health care fields including nursing, physician's assistant, nurse practitioner, histotechnology, occupational therapy assistant, physical therapy assistant, biotechnology, chiropractic, radiologic technology, diagnostic medical sonography, biomedical science, and many more.
KU is annually ranked nationally and statewide by Community College Week for graduating students in Health Professions and Related Clinical Sciences and Nursing. The full annual listing can be found at: http://ccweek.com/article-4729-chart-index_top-100-2015.html.
"As a doctoral level university, it is exciting that our undergraduate students are committed to careers and leadership in health care. We are pleased that many of our alumni will continue building on their educational foundation by pursuing bachelor's, master's, and potentially, doctorate degrees," she added.
About Keiser University:
Keiser University (KU) is a private, not-for-profit university serving nearly 20,000 students pursuing doctoral through associate degrees on 18 Florida campuses, online and internationally, employing 3,800 staff and faculty.
Keiser University is accredited by the Commission on Colleges of the Southern Association of Colleges and Schools to award certificates and degrees at the associate, baccalaureate, masters, and doctoral levels. Contact the Commission on Colleges at 1866 Southern Lane, Decatur, Georgia 30033-4097 or call 404-679-4500 for questions about the accreditation of Keiser University.