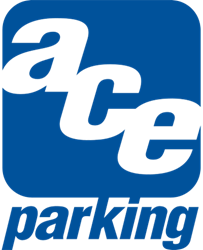 What a wonderful story. We are all so proud of Oscar, and he set out to do this on his own. He truly represents what we want our company to be. He is truly an inspiring individual. - Keith Jones, Ace Parking
San Diego, CA (PRWEB) November 14, 2013
Ace Parking attendant Oscar Carter wanted to make a point to develop a rapport with the tenants of the parking garage in which he worked. He greeted each tenant every day, and even went so far as to write inspirational messages to share with them. The tenants clearly appreciated Carter's gesture, creating a wall in which they all shared the advice and support they had received, calling them "Oscar-isms," in honor of their author.
When Ace Parking was informed of the bond that Carter had developed with his tenants, they were awestruck. Reached by phone at the headquarters of Ace Parking, Keith Jones seemed to be overjoyed in discussing his sage employee, saying, "What a wonderful story. We are all so proud of Oscar, and he set out to do this on his own. He truly represents what we want our company to be. He is truly an inspiring individual."
The wall decoration, with hand-made lettering framing a picture of Oscar Carter, shares his wit and wisdom to all who pass by. Carter has maintained that he did not seek out the attention he has received, but is proud nonetheless. It was important for him to be able to inspire others and bring them hope for each new day.
At Ace Parking, Scott Jones echoed the sentiment of Carter, saying, "You could tell that he did this with total humility, with total concern for his fellow human beings. He is a special person, and I cannot even begin to express how happy we are to have him working with Ace Parking. He is a wonderful representative for our company."
To honor Carter's efforts, Ace Parking released a statement commending his outstanding work and service. Part of the statement read, "As a result of Oscar's messages, tenants report they are truly motivated by his words. Ace Parking thanks Oscar for being an exceptional ambassador for Ace Parking."