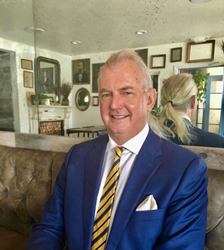 Mr. Berglund's significant and diversified financial, litigation and Wall Street legal background has allowed him to represent a wide variety of clients across several industry sectors
LOS ANGELES (PRWEB) March 12, 2020
Keith Berglund, leading Entertainment/Business attorney in the Los Angeles, California area, has joined the exclusive Haute Lawyer Network by Haute Living.
The Haute Lawyer Network, well known for its exclusive and luxurious lifestyle publication Haute Living, is privileged to present Mr. Berglund as an expert in his field, and our newest addition to the Haute Lawyer, members-only network.
Haute Lawyer offers a prominent collective of leading attorneys. The invitation-only network features only two lawyers per market. This partnership allows Haute Lawyer to connect its affluent readers with industry-leading attorneys in their area.
ABOUT KEITH BERGLUND
Keith Berglund, principal and founder of The Berglund Group, has been practicing law since 1983. For over 37 years, Mr. Berglund has been a zealous advocate and consultant for corporate and high net worth individuals with a focus on complex commercial, entertainment, litigation and debt restructuring related matters – with a special emphasis in Europe (Mr. Berglund was with the Royal Danish Consulate for three years), the Pacific Rim and Latin America.
Mr. Berglund's significant and diversified financial, litigation and Wall Street legal background has allowed him to represent a wide variety of clients across several industry sectors, including, his eminence Pope Saint John Paul II, Universal Entertainment, BMG Entertainment, LaFace Records (conducted trial involving the then #1 group in the world "TLC"), Jive Records, Fox Films, eOne Entertainment (Death Row Records), Nordisk Films, Island Records, Sony Entertainment, EMI Publishing, Gloria Estefan, Polygram Filmed Entertainment, Madonna, Nordisk Film – "Babette's Feast – Best Foreign Film, Lone Star Opportunity Fund, Hyatt Corporation, CIT, Bank America Business Credit, GECC, numerous Asian Financial Institutions, Heller Financial and a number of venture capital funds, including Brentwood Venture Capital and many others.
Mr. Berglund was nominated to West Point in 1975 and subsequently received his Bachelor of Science (concentration in finance) in Business from Eastern Illinois University in 1979. Mr. Berglund then earned an M.B.A. (concentration in finance/accounting) and his J.D. with honors (top 5%) from DePaul University in 1983. Mr. Berglund was a trust analyst with The Northern Trust for three years and worked for a Fortune 100 company as a financial analyst prior to entering law school. Mr. Berglund also participated in the exclusive 2019 Harvard University Executive MBA Program – "This Business of Entertainment, Media and Sports."
Mr. Berglund is a member of and licensed with the California, Illinois and Georgia Bar Associations and is ranked AV Preeminent by Martindale-Hubbell. Further, Mr. Berglund has been rated within the top 5% of lawyers in California by Super Lawyers and has received a number of other accolades for high performance in the profession.
For more on Keith Berglund, visit his Haute Lawyer profile: https://hauteliving.com/hautelawyer/member/keith-berglund/