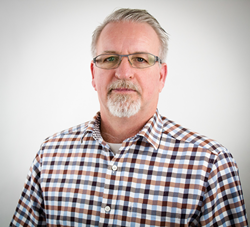 The Growth Coach encourages business professionals to take a step back, evaluate their businesses, think and plan strategically, take action and be accountable. As a coach, I'm here to help you find a path that will work for you and your business and then to support you along the way. - Keith Peers
KITCHENER, Ontario (PRWEB) January 09, 2019
Experienced business leader and strategic planner Keith Peers is pleased to announce the launch of his new, local business – The Growth Coach of KW.
The Growth Coach is the largest provider of affordable group coaching workshops in the nation. Coaches also offer group and one-on-one coaching for sales professionals, managers, management teams, self-employed professionals and others. The Growth Coach offers a wide variety of programs through three industry-leading series – the Foundational Series, Fundamental Series and Fast Forward Series. They also have a GC Insights program, which uses behavioral analysis to unlock human potential to build high-performance teams and stronger leaders.
The Growth Coach's mission is to help business leaders build more successful businesses and attain more balance in their lives through coaching, support and accountability. The Growth Coach of KW serves Kitchener, Waterloo, Guelph, Cambridge and the surrounding areas.
"The Growth Coach is a strong franchise with a proven suite of programs and services. I'm looking forward to combining my own experience and business knowledge with The Growth Coach to help business owners and company leaders build stronger businesses and more balanced lives," Peers said. "The Growth Coach encourages business professionals to take a step back, evaluate their businesses, think and plan strategically, take action and be accountable. As a coach, I'm here to help you find a path that will work for you and your business and then to support you along the way."
Peers has a 25-year track record of international success in delivering operational efficiencies, highly-profitable professional services, corporate strategy and restructuring. A conceptual thinker, strategist and business builder with a focus on business discipline and customer service, Peers has worked in a variety of capacities including product management, corporate strategy, project management, sales and marketing. He most recently held Vice President roles at multiple companies.
"I've had a successful corporate career, but I've spent a lot of time traveling and I want to be here for my grandchildren. I also want to spend the rest of my career doing something with purpose that makes a difference for people. The Growth Coach allows me to put my business experience and strategic planning skills to work for myself and for my clients in a way that can improve the businesses and the lives of people in my community," Peers said.
The Growth Coach, founded in Cincinnati, Ohio, sold its first franchise in 2003, but its leaders have a successful 20-year track record of helping business leaders find success and balance. Today the business and sales coaching franchise is in more than 100 markets worldwide. The Growth Coach was included in Bond's "Top 100 Franchises" and recognized in Entrepreneur Magazine's "Franchise 500" and "Best of the Best," in USA Today and has been featured on FOX, CBS and NBC. The company's landmark Strategic Mindset Process is so effective that it comes with a money-back guarantee.
For more information about The Growth Coach of KW, call (519)635-7544, email KPeers(at)TheGrowthCoach(dot)com or visit http://thegrowthcoachkw.com/.