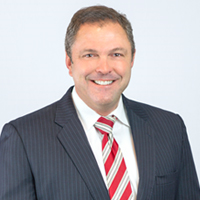 AUSTIN, Texas (PRWEB) January 21, 2021

Throughout the month of January, leading Austin law firm The Kelly Legal Group, PLLC is offering free foreclosure defense consultations to help local homeowners understand their rights.
Many hardworking Texans are struggling financially due to the fallout from the COVID-19 pandemic, with some facing the prospect of losing their homes to foreclosure. The foreclosure process can be difficult to navigate without legal assistance, but it's common for homeowners to believe that they can't afford to hire an attorney.
During Kelly Legal Group's free foreclosure defense consultations, a real estate attorney who specializes in foreclosure defense will advise prospective clients of their legal options. There is no obligation to move forward with Kelly Legal Group for legal representation; homeowners can opt to have the attorney they consulted with represent them in their case, or they can simply leave with a better understanding of the foreclosure process.
A foreclosure defense attorney carefully examines a homeowner's mortgage and foreclosure paperwork, as this may uncover careless, illegal, or unethical practices that can halt a foreclosure. If there are no irregularities found, an attorney can renegotiate with lenders on a homeowner's behalf to help them stay in their home, with a mortgage payment that they can afford.
Kelly Legal Group works in all areas of Texas real estate law. In addition to foreclosure defense, their attorneys work on commercial and residential closings, loan modifications, refinancing, evictions, deed transfers, property taxes, and more.
About The Kelly Legal Group, PLLC
The Kelly Legal Group, PLLC is a boutique real estate and corporate law firm located in Austin, Texas. Founded by attorney Jeffrey S. Kelly, KLG strives to provide its clients with competent legal advice, first-class service, and rapid matter resolution. Over the years, KLG has expanded its practice areas beyond business and real estate to include wills & estates, personal injury, aviation, and criminal law.
To learn more, visit https://www.kellylegalgroup.com, call 512-505-0053 to schedule a free consultation, or stop by The Kelly Legal Group, PLLC office at 4934 West US Highway 290 Sunset Valley, Austin, TX 78735.