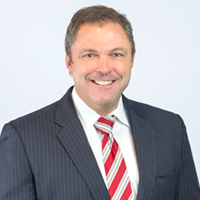 AUSTIN, Texas (PRWEB) January 28, 2020
During these complimentary consultations, a KLG attorney will advise prospective clients of their options with regards to the foreclosure of their property; they can then choose whether they'd like to have KLG represent them in their foreclosure case or if they would prefer to take matters into their own hands, armed with new knowledge about their situation.
KLG works in all areas of Texas real estate law. In addition to foreclosure defense, KLG handles commercial and residential closings, loan modifications, refinancing, evictions, deed transfers, property taxes, and more.
About Jeffery S. Kelly
Upon graduating from the John Marshall School of Law in Chicago, KLG founding partner Jeffery S. Kelly became CFO of Custom Home Companies, a Kansas City, MO home service provider. During his tenure at CHC, he successfully transitioned the company from being a small mom-and-pop firm to a multi-million dollar operation. Kelly did double-duty, working not only as CFO, but also representing CHC in arbitration and litigation. With a record of winning 100% of cases, Kelly returned to his roots in real estate law, founding Kelly Legal Group (KLG).
About Kelly Legal Group
Kelly Legal Group is a boutique real estate and corporate law firm located in Austin, Texas. KLG strives to provide its clients with competent legal advice, first-class service, and rapid matter resolution. Over the years, KLG has expanded its practice areas beyond business and real estate to include wills & estates, personal injury, aviation, and criminal.
To learn more, visit https://www.kellylegalgroup.com, call 512-505-0053 to schedule a free consultation, or stop by Kelly Legal Group's office at 4934 West US Highway 290 Sunset Valley, Austin, TX 78735.