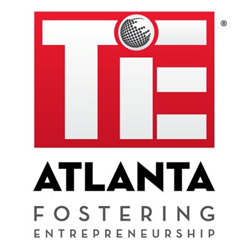 ATLANTA (PRWEB) May 09, 2019
Besides encouraging employees to attend WIT conferences and networking events, TSS sponsors a monthly local WIT meeting hosted and run by Atlanta Tech Village ("ATV"). At this WIT event, women from the ATV startup community and beyond enjoy lunch while discussing topics that further ATV's Women + Tech mission of "empower(ing) women in tech through a kick-ass network, intentional teaching & purposeful community because it does take a village."
TSS has also recently become more involved with in The Indus Entrepreneurs ("TiE") Women's Council, a group that distinguishes itself from others by focusing on and fostering entrepreneurship and intrapreneurship in women. Kelly Wong, Director of Product at TSS, has been inducted into the core council of the group and intends use the platform to further TSS' vision of innovation through inclusion. Kanchana Raman, head of the TiE Atlanta Women's Council and President and CEO of Avion Networks, said, "Kelly attended the launch of the Women's group at TiE Atlanta at the recommendation of her CEO Gary Simat, but since then she has been deeply committed to growing the group and helping in any way she can. Her enthusiasm is commendable. We are so excited she will be part of our core group in serving TiE Atlanta Women's initiatives." Because of his avid support of women's causes, TSS CEO, Gary Simat, has been asked to speak on a panel at the TiE women's event being held July 25th, 2019. Simat is no stranger to TiE, having been awarded an Upper Market Top Atlanta Entrepreneur in 2018.
To ensure that TSS maintains the momentum of their Women in Tech initiative, Simat and Wong are developing the TSS Women's Council ("TWC"). The TWC will provide TSS women a formal forum in which they can discuss workplace topics that are relevant to women and identify opportunities where TSS can have a positive impact on the greater Atlanta WIT community. "Professional women's groups have been integral to my career path so it's really important to me that I ensure that other women have the same resources. TSS is already a great place for women to work," said Wong, "through this group we'll strive to make TSS the best place for women to work."
"In this day and age, supporting women in business is table stakes. At TSS, we want to take our support a step further by internalizing the value of women's topics in our company culture," says Simat. "We aim to be advocates and thought leaders in the WIT space, starting within in our own walls, by encouraging and empowering women to make bold decisions within TSS and their own careers."
Stay tuned for additional information regarding future TSS WIT announcements and events.
RSVP here for ATVs next Women + Tech Meetup:
https://www.eventbrite.com/e/women-tech-meetup-tickets-48604576597
CONTACT:
Kelly Wong
Total Server Solutions
+1 (855) 227-1939 Ext 628
Kelly.Wong@TotalServerSolutions.com
http://www.TotalServerSolutions.com