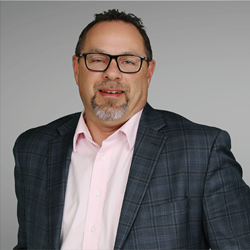 "I am truly humbled to have been included alongside so many dynamic, impactful leaders on this year's Power 100 List." - Ken B. Wolfe, CPA, CGMA
FREDERICK, Md. (PRWEB) February 21, 2023
Ken B. Wolfe, CPA, CGMA, President and Managing Principal at regional premier advisory firm, Brown Schultz Sheridan & Fritz (BSSF), was recently named a leader on Central Penn Business Journal's (CPBJ) Power 100 List in 2023. Ken has been included on the Power 100 List every year since its inception in 2021.
The Power 100 List profiles the top 100 leaders and change-makers who shape our communities and influence the quality of life in the Central Pennsylvania region. Individuals on the Power 100 List operate within all sectors, including law, finance, education, government, healthcare, business and charity.
"I am truly humbled to have been included alongside so many dynamic, impactful leaders on this year's Power 100 List," said Ken. "One of my greatest passions in life is to be of service to others - my clients, my colleagues and my community. It has been such a blessing and a privilege to serve the community in a position of leadership, working in the company of the most incredible individuals within BSSF and within Central Pennsylvania. I am looking forward to the impact we are going to make together in all the years to come."
As President, Managing Principal and Shareholder at BSSF, Ken leads the Firm in its mission to help people achieve extraordinary outcomes. He is responsible for directing the Firm's culture, vision and growth strategy, as well as managing the Firm's professional services and internal operations. He is committed to ensuring the Firm continues expanding value-added services to benefit its clients. He is also dedicated to making BSSF a great place for its team members to work, and he is a fierce advocate of the Firm's efforts to increase diversity, equity and inclusion, both within BSSF and within the public accounting industry.
Ken strongly believes in giving back to the communities in which one lives and works. He is highly involved with many of the Firm's charitable initiatives, including establishing the BSSF Charitable Gift Fund, which allows BSSF team members another avenue to direct contributions to nonprofit organizations they wish to support. He is also highly involved in various capacities with nonprofits in the Central Pennsylvania region, including The Salvation Army Harrisburg Capital City Region, Whitaker Center, Elizabethtown Rotary Club and Cornerstone Ministries.
Ken has received several honors for his dedication to his clients, team members and community. He was featured on CPBJ's Power 100 List in 2021, 2022 and 2023. He was also recognized by Accounting Today as a member of the 2022 Managing Partner Elite. Additionally, Ken was honored by CPBJ's Game Changers awards in the Most Admired CEO category in 2020.
To learn more about Ken, please visit http://www.bssf.com/our-team/kenneth-b-wolfe/.
To learn more about CPBJ's 2023 Power 100 List, please visit https://www.cpbj.com/meet-the-2023-central-penn-business-journals-power-100/.
ABOUT BROWN SCHULTZ SHERIDAN & FRITZ
Brown Schultz Sheridan & Fritz (BSSF) is a premier advisory firm, providing accounting, assurance, tax and consulting services to clients across the United States. BSSF is nationally ranked the #2 Best Accounting Firm to Work For in the mid-sized category, the #3 Best Firm for Young Accountants and a Top Regional Firm in the Mid-Atlantic. In 2022, BSSF was named the #1 Best Place to Work in PA in the medium-sized company category for the third consecutive year. Learn more at http://www.bssf.com.