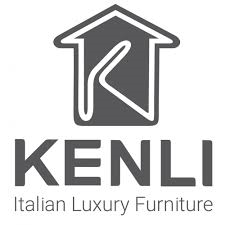 HA NOI, Vietnam (PRWEB) May 29, 2020
Founded in 2009 by Xuan Lan, Kenli started as a company specialized in consulting and interior constructing for large projects in hotels, villas, or apartments. Soon, the team behind Kenli noticed that Vietnamese customers desire to have high-quality furniture that doesn't just look great, but it's also made from high-quality materials.
At Kenli, visitors can discover modern Italian style leather sofas made by some of the most reputable brands in the world. Italian leather sofas are simply beautiful and elegant. They are not flashy and shiny, and customers can place them anywhere they want. The design of Italian sofas is perfectly optimized and it pays attention to every little aesthetic detail.
Kenli recognizes all the wonderful aspects of leather and that's the reason why they choose to distribute 100% genuine leather sofa products. Kenli's genuine leather sofas are imported from renowned brands such as Chateau d'Ax and Milano & Design. Chateau d'Ax is Europe's second-largest maker of real leather sofas. Founded in 1948, Chateau d'Ax has more than 70 years of experience in the field of handmade leather sofa. Milano & Design is a brand under the Chateau d'Ax group, researched and developed by Chateau d'Ax specifically for the Asian market.
Customers of Kenli can find leather sofas from Chateau d'Ax and Milano & Design that are manufactured from cowhide materials that are carefully selected from the same source and have undergone tanning processes in Italy. Raw materials are selected from the strongest cows in South America and Northern Europe. These cows are large and have smooth, thick skin. When it comes to the tanning process, Chateau d'Ax offers genuine leather sofa products that are made with herbal tanning. This complicated process can take as long as 6 weeks and it uses herbs that help to eliminate bacteria, do not break down the collagen structure, keep toughness, and elasticity.
Real leather sofas are easy to clean. Unlike felt material, or cloth, genuine leather sofas are waterproofed and they can be quickly cleaned from dirt by using a towel. When removing dust from a leather sofa, customers can simply use a damp cloth to wipe it as clean as it was originally. Leather sofas offered by Chateau d'Ax are also safe for the health of users. To keep the leather of the sofa always looking beautiful, some companies use a coating method to create a coating on the surface. However, this coating method is using chemicals that are bad for the health of the users. Chateau d'Ax offers all-natural leather sofa products that are manufactured with methods that don't involve the use of chemicals that can affect the health of their customers and their families and friends.
Kenli offers high-end sophisticated Italian leather sofas that are designed by famous designers such as Corrado Dotti from Chateau d'Ax. These sofas possess modern and sophisticated Italian essence and they can be considered genuine artworks. Kenli also pays great attention to the suitability of these products and they only choose sofa designs suitable for the living space and lifestyle of Vietnamese people.
There are many companies in Vietnam that are always looking to make a profit by selling poor quality products, or even by selling fake and counterfeit goods. However, Kenli has its own way of doing business, and they consider quality first. This is the reason why they are providing their customers from Vietnam with the highest quality furniture products.
MEDIA CONTACT
Address: Noi That Kenli 02 Pho Dich Vong Hau, Cau Giay, Ha Noi
Phone: 094 920 8008
Email: info@noithatkenli.vn
Facebook: https://www.facebook.com/kenli.vn/
Youtube: https://www.youtube.com/user/kenlidecor/
Pinterest: https://www.pinterest.com/noithatkenli/
Instagram: https://www.instagram.com/kenli_luxuryfurniture/