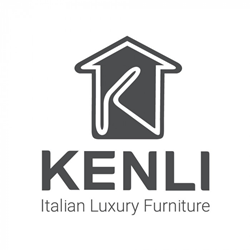 HA NOI, Vietnam (PRWEB) September 11, 2019
Kenli Is the premier choice when it comes to selecting and purchasing high-quality imported leather furniture. The company has recently opened a new showroom in Sala Urban Area, Ho Chi Minh, thus providing more visibility to their products.
The company was founded in 2009 by Xuan Lan, a young girl that has a special passion for modern style interiors. In the first years, the company specialized in consulting and interior constructing for large projects in hotels, villas, or apartments. While working on various projects, the team behind Kenly furniture noticed that the Vietnamese customers desire to have high-end interior products with excellent aesthetics and from the greatest quality. At that time, the Vietnamese market was very limited and it didn't offer these types of interior products.
The team behind Kenli began to search and cooperate with some of the world's leading brands in the furniture market and they managed to distribute in Vietnam a variety of perfect furniture products that can be called masterpieces due to their beautiful design and their exceptional quality.
At Kenli, visitors will enjoy finding modern Italian style furniture that can fascinate anyone with its beautiful, elegant and sophisticated lines. The Italian style has fascinated the team behind Kenli because it's very practical and it's not flashy and shiny and it can be used anywhere, even in dark corners. The Italian design is perfectly optimized and it pays attention to every little aesthetic detail. For these reasons, customers of Kenli who purchases Italian style products will be greatly satisfied by the products they bought at a reasonable price.
The staff behind Kenli always follows the latest trends in the furniture market and they understand the wishes and desires of the Vietnamese customers. They are always working hard and they are constantly looking for the best suppliers of high-end furniture from both Vietnam and from abroad. Furthermore, they are not just looking for the best furniture products, but they are also participating in various exhibitions in Italy, they visit the factories and inspect how the finest products from the leading brands are manufactured. At Kenli, they struggle from the beginning of the R&D process to bring to the Vietnamese furniture market only original products that can be purchased at reasonable prices.
Kenli is leading the market of high-quality furniture that is imported in Vietnam when distributing three internationally renowned furniture brands. Chateau d'Ax is the second-largest European manufacturer of real leather sofas. Milano & Design is a sub-brand of Chateau d'Ax and is in the top 5 of most desired sofa leather brands all across Asia. At Kenli, visitors can also find high quality imported tables and chairs from Magis. These beautifully crafted tables and chairs are famous for their unique designs and timeless quality.
Media Contact:
Location: 02 Dịch Vọng Hậu, Cầu Giấy, Hà Nội, Vietam
Name: Nội Thất KENLI
Website: noithatkenli.vn
Email: info@noithatkenli.vn
Phone: 18006398