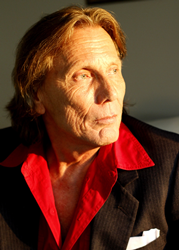 "This alone could solve many of the major grid transmission problems we face today, by eliminating nearly all of the long-distance electric power lines with grid-scale waterlines", Kenneth Welch, CEO, Sea Dog Systems
WILLIS, Texas (PRWEB) November 19, 2019
Perhaps one of the more burning debates regarding the recent California fires involves its connection to traditional electrical energy systems. To this end, many thought the answer was shutting down electrical power for days at a time.
However, in addition to power outage "inconveniences" for residents and business owners, there were unexpected tragedies. One couple lost their home as they could not power their wells and hoses. Electric car owners found themselves trapped in their homes unable to power their vehicles and safely evacuate fire torn areas. These were frightening wake-up-calls, as power losses due to natural or manmade outages happen so often.
Accomplished inventor, entrepreneur, and award-winning marketer, Kenneth Welch, founder of SeaDog Systems (http://www.seadogsystems.com), believes a better and more "fire-safe" answer can be found by merely harnessing the motion of the ocean, producing freshwater and pumping it as an energy/liquid resource everywhere.
For Welch, this means using pumped hydro through high-pressure liquid transmission pipelines (for on-demand power locally). He says, "This alone could solve many of the major grid transmission problems we face today, by eliminating nearly all of the long-distance electric powerlines with grid-scale waterlines.
Instead of an electric grid, Mr. Welch envisions saltwater and freshwater hydro grids used in homes, businesses, "gas" stations - wherever water is pumped when power is out supplementing downed electric power as a true backup system via local and national freshwater pipelines.
For Mr. Welch, "the future will inevitably have a national hydro grid providing water and power since both are required for a fruitful life." To this end, he established SeaDog Systems, Inc. in 2016, around the advancement of his invention, the SeaDog Wave Pump. Within SeaDog, Welch has directed the development of a suite of technologies and products able to generate renewable power, produce abundant freshwater and provide extraordinary gas and liquid pumping solutions, all by harnessing the natural motion of ocean waves.
At approximately the same time, Mr. Welch's parent company Global Oceanic Designs, Inc. created a new wing called the X–Wave Facility, a 7.6-acre commercial wave testing complex to specifically facilitate underwater and sea-surface technologies testing and conduct ocean-related research and development.
All of Mr. Welch's inventions over his thirty-year career play a role in his larger dream of revolutionizing the world's infrastructure for our children's children. He believes that the apparent lack of vital resources such as clean water and food are simply issues of poor resource management and a lack of technological innovation. He aims to remedy both of these issues by personally inventing the technologies to allow humans to live in abundance below our oceans, on our lakes and rivers, above the water, and in outer space.
Welch hopes to foster growing discussions about making the world a better place for our children's children, starting with addressing new and healthier energy solutions. To learn more, please visit http://www.seadogsystems.com.
About SeaDog Systems
SeaDog Systems, Inc. was formed in February 2016 and acquired the intellectual property related to its current suite of technologies. SeaDog Systems immediately engaged in consulting contracts with several key partners that possess the determination, abilities, and resources to bridge the gap between SeaDog Systems' vision and reality. A unique team has committed itself to this mission.
SeaDog Wave Pump arrays can be located offshore, at the shoreline and even deep inland! Multiple or stand-alone systems can also be attached to bridge pilings, piers, docks and even the sides of ships, features that provide unmatched versatility. SeaDog Wave Pumps are also capable of pumping gas and liquids great distances. In addition, promising research is currently being done using SeaDog Pumps as propulsion for surface and subsurface craft.
For more information on Kenneth Welch and SeaDog, please visit http://www.seadogsystems.com.
Youtube: https://www.youtube.com/channel/UCSDGWMcCaansSYmmapiFw9g/videos
Instagram: https://www.instagram.com/seadog.systems/
Twitter: https://twitter.com/IncSeadog
Linkedin: https://www.linkedin.com/company/seadog-systems-inc/