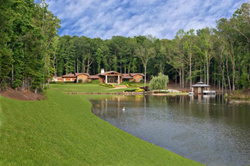 Where Real Estate Is Never Boring!
POMPANO BEACH, Fla. (PRWEB) March 25, 2020
"Kenny Rogers Sang Love Songs & Flipped Mansions"
Kenny Rogers, who died on March 20th, did almost everything well. Singing (sold over 100 million records), acting, song writing, restaurateur (Kenny Rogers Roasters), businessman, author, charities (Kenny Rogers Children's Center), photography and athlete (famous for faking out and then scoring on Michael Jordan in a 1988 charity basketball game), Kenny found early success in the music business as a Houston teen star singing his song "That Crazy Feeling" on Dick Clark's 'American Bandstand'. Later joining the New Christy Minstrels and then the First Edition before going solo with giant hits such as "The Gambler," "Lady," and "Islands in the Stream" with Dolly Parton, Kenny's career soared as one of the world's favorite country-pop singers.
In addition to his music, acting and business work, Kenny was especially good at real estate. Before celebrity home flippers Ellen DeGeneres, Meg Ryan and Diane Keaton, there was Kenny Rogers - celebrities who entertained us and flipped homes on the side. Always with lots of energy while performing, Kenny segued into buying, renovating and selling big homes with good bones in upscale neighborhoods at a good profit in the early 1980s selling his first flip in 1984 in Beverly Hills for $20 million - a record price for Los Angeles at the time. Since then, most of his homes have been in the Atlanta area where he also started an interior design business that catered to Atlanta's richest home owners.
After his Beverly Hills flip, Rogers bought a bank-owned, 27,000-square-foot Atlanta home in 2002 that had been on the market at $12 million for just $2.75 million, and sold it in 2006 for $8.5 million. Just outside of Athens, Georgia, Rogers built the almost 1,000-acre Beaver Dam Farm which he later sold in 2011 for $10.5 million. In 2009, Rogers paid $2.8 million for a home in Atlanta's ritzy Tuxedo Park that was listed at almost $8 million. He sold it elegantly furnished in a down market in 2011 for $3.725 million.
Most recently, Rogers bought and then spent over $3 million to redesign and decorate a 7,000-square-foot suburban Atlanta family home when his twin sons were only four years old and needed plenty of space to play. Kenny was married five times but married to his current wife, Wanda, and twins' mother since 1997.
Rogers died at the current family home surrounded by his wife and children.
Visit TopTenRealEstateDeals.com for more celebrity, historic and spectacular homes and real estate news.