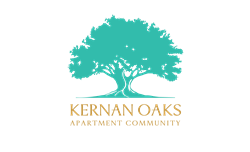 It's a huge milestone for us, and we're excited to show future residents everything that our newly-renovated facility has to offer.
JACKSONVILLE, Fla. (PRWEB) July 02, 2020
Kernan Oaks Apartments has completed the final phase of a $10 million, 36-month property-wide renovation. This latest round of renovations has made Kernan Oaks Apartments one of the leading lifestyle communities in all of Jacksonville, FL.
The project, which was initiated over 3 years ago, has provided residents with a thoroughly updated apartment community, with both exterior renovations, interior renovations, and upgrades to available amenities for all residents. With these modern features, residents of Kernan Oaks Apartments will enjoy an unparalleled lifestyle in central Jacksonville.
Property-wide renovations and amenity upgrades include new high-speed property-wide WiFi, as well as renovated sand volleyball courts, basketball courts, and tennis courts.
In addition, Kernan Oaks Apartments has upgraded its outdoor pool amenities, and added more outdoor entertainment spaces. The pet-friendly facility has also created a new on-site Pet Park complete with an agility course for pet owners who wish to exercise their pups at Kernan Oaks Apartments.
Beyond these luxury amenities, current and future residents of Kernan Oaks will also benefit from quality-of-life amenities including a package concierge locker system, a new shuttle bus system for UNF and FSCJ students, and updated fitness center equipment.
Along with exterior painting and renovations, Kernan Oaks has also invested in modern touches and upgrades for many apartments. These include LED lighting, stone bathroom and kitchen countertops, updated cabinetry, oversized ceiling fans, faux wood blinds, and vinyl plank wood flooring, as well as modern sinks and faucets in every unit.
"We're very happy to bring our latest round of renovations and upgrades to a close," said Brian Cron, General Manager of Kernan Oaks Apartments. "With this $10 million investment into our community, we've been able to provide our residents with a truly excellent lifestyle that you can't find anywhere else in Jacksonville. It's a huge milestone for us, and we're excited to show future residents everything that our newly-renovated facility has to offer."
These unique updates and renovations make Kernan Oaks Apartments ideal for any Jacksonville resident who is interested in a contemporary lifestyle that allows them to enjoy everything that the city has to offer.
Beyond its upgraded amenities and newly-renovated apartments, Kernan Oaks Apartments also features a central location in Jacksonville, only a few miles from destinations like Jacksonville Beaches, University of North Florida, Florida State College of Jacksonville, and the University of Jacksonville.
With its convenient location only minutes away from a nearby Publix and the Kernan Square Shopping Center, Kernan Oaks Apartments is an ideal place to live for students, young professionals, and growing families alike.
To get more information about apartment leasing and unit availability, or to inquire further about recent upgrades and renovations, prospective residents may contact Kernan Oaks Apartments at (904) 564-6400 for more information, or visit its website at http://www.KernanOaksApartments.com
##