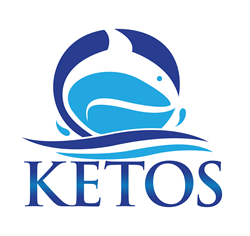 KETOS can potentially prevent a disease outbreak or provide citizens visibility on a global scale, which could impact their own public health, said Meena Sankaran, KETOS Founder and CEO.
SAN FRANCISCO (PRWEB) October 26, 2020
KETOS, an award-winning water intelligence and analytics innovator, today announced it has closed on $18 million in financing. The round was led by Motley Fool Ventures with participation from Citi and Illuminated Funds Group as new investors. They join existing investors Rethink Impact, Ajax Strategies, Better Ventures, Plum Alley Investments and Broadway Angels who all participated with their continued endorsement of KETOS' robust progress and market traction. This round takes KETOS' total funding to $30 million, since the company's launch in 2015.
With the need for increased Industry automation and data-driven decision making across water-intensive sectors, KETOS offers a fully integrated, EPA-compliant solution with intelligent hardware, stable connectivity infrastructure, an interactive software platform and actionable data. The holistic solution helps solve critical water efficiency and quality challenges with real-time monitoring, delivering predictive intelligence and mission-critical insights, which is further amplified with the pandemic.
KETOS will use the funding to scale and further advance its patented, proprietary solution which includes a robust cloud-based software platform and intelligent hardware, which is assembled and manufactured in the U.S.
"Creating one of the largest centralized data lakes of water quality insights -- with information on heavy-metal toxins, coupled with location-based mapping and potential contamination sources -- the potential for what machine learning and artificial intelligence can achieve is limitless," said Meena Sankaran, KETOS Founder and CEO. "KETOS can potentially prevent a disease outbreak or provide citizens visibility on a global scale, which could impact their own public health."
The KETOS machine learning models offer actionable insights by leveraging a comprehensive dataset collected in real-time with precision, sensitivity, specificity and accuracy for parameters like selenium, arsenic, chromium, manganese, iron, nitrates and more. This can be used for transforming operations to predict issues related to chemical treatment, public health, process control, food processing, effluent discharge compliance and more. Interoperability is a key aspect in the digital adoption of a customer and the flexibility offered by KETOS smart water management platform crucially empowers users to protect their investments and have their data managed based on their preferences.
"KETOS is truly disrupting the water intelligence industry with the data it captures autonomously (remotely controlled) and makes available to its customers for forecasting water management issues, which is even more top of mind as the world battles COVID," said Ollen Douglass, Managing Director of Motley Fool Ventures. "For the first time, it is possible to use predictive modeling and much needed mission-critical insights with $0 capital infrastructure investments, to build, take action and make informed decisions about a water network."
"KETOS enables large commercial and industrial clients, now including vertical farms, to make more proactive and informed decisions about their water-intensive operations," said Heidi Patel, Managing Partner of Rethink Impact. "By addressing both water usage and water safety at increasing scale, KETOS is creating positive impact for businesses and the planet."
In addition to the multiple awards KETOS has won for its groundbreaking technology, in 2020, the company was recognized as a Breakthrough Technology Company of the Year, Recipient of Distinction, sponsored by Dupont at the Global Water Summit. Also, the Top 50 Smart Cities Technology Award named the KETOS Shield deployment with the Southern Nevada Water Authority as one of the transformative smart projects of the year in the Digital Transformation category.
Avantika Daing, Partner & Managing Director, Plum Alley Investments, defined KETOS as a must-have essential technology addressing situational markets.
"KETOS is leading the digital transformation needed for analyzing intelligent water data, which is necessary for smart irrigation, industries and cities," said Jeff Meyers, Director at Citi. "Through the Citi Impact Fund, we're proud to support the major steps KETOS is making to address today's global water management issues head on and we believe it is a solution that will preserve water as a resource for generations to come."
About KETOS
KETOS delivers smarter, safer and more sustainable water solutions to change the way the world thinks about water. KETOS offers a comprehensive offering of Industrial-grade patented hardware, IoT communication framework, robust software platform to address global water management issues, mission-critical insights and services for empowering operators across all industries. Real-time monitoring and understanding of water both quantitatively and qualitatively address both water efficiency (leak-detection and usage) and water quality (safety and composition). With the power of actionable and predictive water intelligence on a global scale, KETOS seeks to solve the world's water challenges with the goal of preserving this quintessential resource for generations to come. Learn more at http://www.ketos.co.