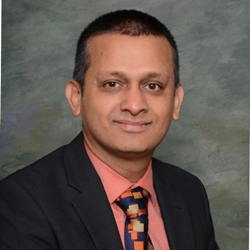 "In today's environment, providers and patients are both seeking innovative ways to deliver and access care. Keva Health is set to enable digital and self-care management for many respiratory health conditions including Asthma." Dhrumil Shah, MD, Chief Medical Information Officer, Compass Medical
LEXINGTON, Mass. (PRWEB) August 17, 2020
Healthcare systems currently capture data at the point of care to make decisions about treatment and disease management for respiratory illnesses. Keva Health's Platform captures the complete patient journey with consistent and accurate capture of remote care data outside the physician's office or hospital. This leads to better patient outcomes and lower costs for chronic diseases.
Current remote monitoring solutions are data collection tools that require physician offices to monitor and provide care. According to the founder, Jyotsna Mehta, the platform, with its initial launch in Asthma, changes the paradigm by providing an out of the box care management platform that can be customized to fit the physician's workflow as desired. The platform enables physicians to effectively manage patients with respiratory illnesses.
Virtual care has evolved from being a nice-to-have to a necessity during the COVID-19 pandemic. Dhrumil Shah, MD, Chief Medical Information Officer at Compass Medical said, "In today's environment where we have providers & patients both seeking innovative ways to deliver & access care, Keva Health is set to enable digital & self-care management for many respiratory health conditions including Asthma. By integrating patient-generated data with environmental triggers & clinical care guidelines, the Keva Health platform truly helps turn data into actions to help improve clinical outcomes."
Keva Health's platform strengthens clinical and patient engagement pathways for chronic respiratory illnesses. According to PJ Helmuth, MD, Medical Director for Quality and Population Health at Baystate Medical Practices, "As patients, payers, and providers have gained experience using telehealth and virtual care to manage chronic conditions, we see an exciting opportunity to create and refine a comprehensive disease management program that leverages patient education, self-management tools, and remote monitoring to improve not only clinical outcomes but also the experience of care for patients with Asthma."
The platform also comes with a patient app called the Advisor that provides a smart patient engagement solution while helping providers recognize symptoms, asthma episodes, and promoting medication and treatment adherence for improving outcomes.
About Compass Medical
Compass Medical, PC is a physician-owned and directed medical organization providing care to patients of all ages across the south of Boston. It is an affiliate of the Steward Health Care System, the largest community care organization in New England. https://www.compassmedical.net/
About Baystate Health
Baystate Health is a not-for-profit, integrated healthcare system serving over 800,000 people throughout western New England. Baystate Health is the largest healthcare organization in western Massachusetts. https://www.baystatehealth.org/
About Keva Health
Keva Health, a MA based digital health company is focused on the next generation of evidence based respiratory disease management care to provide real-time at-point recommendations and decision making assistance to patients and physicians using a virtual model. htttp://http://www.kevahealth.com
Facebook: https://www.facebook.com/kevahealthadvisor/
Twitter: https://twitter.com/kevahealth?lang=en
Instagram: https://www.instagram.com/kevahealthadvisor/