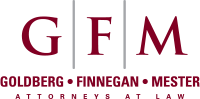 We need to ban the sale of energy drinks to minors and make some changes to the labels of these drinks or we will continue to see needless deaths.
WASH. D.C. (PRWEB) June 30, 2014
Energy drink injury lawyer Kevin Goldberg of the Wash. D.C. metro-area law firm Goldberg, Finnegan & Mester is reinvigorating a push for government regulation of energy drink sales in light of new scientific evidence that even healthy adults can experience adverse side effects from their consumption. Goldberg advocates changing the way energy drinks are labeled, marketed and sold, and restricting sales to minors.
"No family should have to lose a child to a preventable tragedy," said Goldberg.
"We need to ban the sale of energy drinks to minors and make some changes to the labels of these drinks or we will continue to see needless deaths, like what happened to 16-year-old Lanna Hamann only weeks ago (1), and what happened to our client, 14-year-old Anais Fournier in 2011," (2) Goldberg continued.
"Lanna, Anais and the others who've died are the reason I'm working closely with the medical community and pushing so hard for these regulations," he said.
"The dangers of energy drinks increase exponentially when you take a person with a heart condition or who is already on stimulants and give them additional stimulants like guarana and caffeine—it's like throwing gasoline on a fire," said Goldberg.
Goldberg's commentary stems from the results of a Dec. 2013 study authored in part by Dr. Jonas Dorner of the University of Bonn, Germany. Dorner and his colleagues used magnetic resonance imaging (MRI) technology to measure the effects of energy drinks on subjects' hearts. The findings were presented to the Radiological Society of North America (RSNA) at its annual meeting, revealing "significantly increased" peak and strain to the left ventricle of the heart within an hour of consuming an energy drink.
In his presentation to the RSNA, Dorner claimed that, prior to this study, medical professionals did not have explicit evidence of the effect energy drinks have on the heart.
"Here we have evidence that these drinks are unsafe, even for some adults who have no pre-existing health issues, yet the manufacturers are marketing them heavily to teenagers," Goldberg said.
"What's really frightening is the possibility that young people who have undiagnosed heart conditions are consuming these drinks because they're not really aware of the risks. I'm also concerned that many teenagers are already on stimulants for conditions like asthma and ADD, and when combined with the high caffeine levels in energy drinks, these teens are unknowingly subjecting themselves to a very dangerous combination."
To learn more about Goldberg, Finnegan & Mester, visit the firm's website http://www.gfmlawllc.com or call 1-202-887-5533.
About Goldberg, Finnegan & Mester
Working with clients in the greater Washington D.C. metropolitan area (MD, DC, VA,) the attorneys of Goldberg, Finnegan & Mester are passionate about helping those injured as a result of the negligence of others pursue the justice they deserve. The firm's skilled team has the legal and technical knowledge to litigate complex cases, offering representation for victims of auto accidents, product liability, workers compensation, social security disability, and wrongful death, among other areas. For a free and confidential consultation, contact Goldberg, Finnegan & Mester at (888) 213-8140.
Goldberg, Finnegan & Mester
1821 Jefferson PI, NW, Suite 331
Washington, D.C. MD 20036
1-202-887-5533
1. Dehydrated Arizona teen dies during Mexico vacation after drinking Red Bull, http://www.nydailynews.com/news/national/dehydrated-arizona-teen-dies-mexico-vacation-article-1.1839141, 21 June, 2014
2. Teen girl dies of 'caffeine toxicity' after downing 2 energy drinks, http://www.today.com/health/teen-girl-dies-caffeine-toxicity-after-downing-2-energy-drinks-506441, 21 Mar., 2012