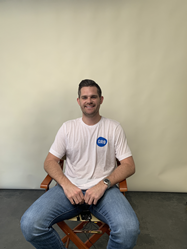 Do not be afraid to offer questions or tips of your own, or to prompt a discussion between the two of you about the topic; any reporter will understand that questions and challenges to their stories will result in making them better.
LOS ANGELES (PRWEB) April 14, 2021
Building backlinks to bolster your SEO can be an incredibly difficult and hard-to-navigate process, often requiring a lot of time, close attention, and even a bit of luck. Kevin Miller, founder of digital marketing agency GR0, has encountered this hardship numerous times, and has had to come up with strategies for navigating it. Luckily, Miller is willing to sound off with his advice, helping you to build quality SEO without breaking the bank through an innovative new business model known as Performance PR.
Performance PR is public relations measured under a different method, in which agencies only pay for how many placements and news stories they actually receive, as opposed to paying a lump sum to a PR firm. This strategy is particularly valuable for smaller marketing agencies who might have lesser budgets and therefore can't afford to be throwing cash around at just anyone. Better than that, the digital marketplace allows you to be connected directly with a reporter or journalist who covers your industry, enabling you some say in how your message is crafted. However, it's important that you understand what you're getting yourself into when you choose these options, and moreover you need to be more careful with your approach than you would with a PR firm. A journalist isn't interested in your money, but rather wants to talk to the right person who has the information for whatever story they might be working on. Here, you form an agreement with them so that you might lend them your insight and in turn they might post a hyperlink back to your own website, both spreading awareness and improving your SEO. But let's step back a moment; how can you approach a journalist, and what are you supposed to say?
There are several great services that offer Performance PR, including Qwoted, Link Sourcery, and Cision's HARO (Help a Reporter Out), all of which act as liaisons between reporters and industry experts. These services are invaluable mediators and each work a bit differently from one another, so it's important to do your research before committing to one. Cision is committed to the highest standards of journalism and won't guarantee backlinks, while Link Sourcery is aimed at offering advertisers deeper data and insights. These are all premium, paid-for services, but offer reasonable rates for what's included and eliminate most of the hassle involved. That being said, there is still a lot of hassle for the journalist involved, as they now have several people offering to be their source of information. There are some key ways that you can make your response to their query optimal for them, and help yourself get selected for a bit of news.
Journalist queries in HARO will be a few keywords that are the essence of what they're looking for, like 'Cheap, healthy holiday fare' or 'How to keep employee morale up." When you're responding to these queries, it is actually best to keep these keywords in the subject line of your email response, as it can help a journalist keep track of responses. This is especially important since some may be working on multiple stories at the same time, and don't want to get the right source for the wrong story. Secondly, it is important to provide a credential that proves to them and their readers that you are qualified to provide this information. A sentence or two summarizing your relevant experiences is great, and having a link to a bio on your website can be even better, as journalists are going to do their homework every time. If you can't show them why you aren't the right person, then you're not going to hear back from them. Third, it's important to provide a bit of perspective on the topic at hand, and one that is unique to yourself. An opinion, an obscure bit of information, or even a counter-intuitive thought can all help to engage both the reporter and the narrative. Do not be afraid to offer questions or tips of your own, or to prompt a discussion between the two of you about the topic; any reporter will understand that questions and challenges to their stories will result in making them better. Fourth, if a journalist specifically requests it, you should provide a brief anecdote. This is a bite-sized quote that can be injected into a story, so it needs to be relevant, to-the-point, and brief. These might seem small, but can offer you a lot of value, as a direct quote allows you to be a character in the story and is great for building authority on a subject matter. Finally, you need to make sure to include your contact information in there, and as much of it as you have. A journalist is going to keep a record of who they're speaking to in the event they need to follow up, so providing them with your name, email, phone number, URL, company name, title, or even things like a book title or the name of an award you've won will help them quickly identify you.
You may have to respond to several queries before hearing back from anyone, but it's important to continue to try, and to make sure your personal presentation is as clean as it can be. These mentions are going to be crucial to any SEO strategy, as they not only broaden awareness, but they get you into the exclusive 'News' category within Google. This category is the embodiment of everything that Google prioritizes in generating search results, as it is a category based on timeliness and authority, with incredibly high accuracy to boot. Kevin Miller and his team have spent a lot of time working with performance PR to have seen the benefits of it, and worked to get past some of the awkward hurdles in approaching it. With this information you can have a great head start in approaching the burgeoning space, and improving your SEO with trustworthy news mentions.
Founded in 2020, GR0 is a digital marketing agency in Los Angeles that specializes in helping brands rank #1 on Google. With over 30 talented employees, the firm utilizes content creation, influencer relations, and even performance PR to help your brand rise above the pack. Those interested in elevating their online presence can visit https://gr0.com/ and follow them on Instagram, LinkedIn, Facebook, or Twitter.