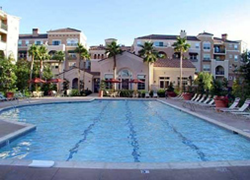 We're doing our utmost for our employees, customers, and their families to stay safe as our society grapples with the current situation.
SAN FRANCISCO (PRWEB) March 17, 2020
Key Housing, a best-in-class service to find hard-to-find corporate, short term and serviced apartments in California at http://www.keyhousing.com/, is proud to announce an alert for its customers on finding alternatives to hotel accommodations in California. Business travelers on non-essential travel are justifiably concerned with staying in crowded hotels.
"We're doing our utmost for our employees, customers, and their families to stay safe due to recent events," explained Robert Lee, President of Key Housing. "For those who must travel to California for essential government and business travel, we're issuing this alert on the advantages of short-term corporate rentals as an alternative to hotel stays."
Persons who are coming to California for essential travel, can visit the website at https://keyhousing.com/ to learn more, including reaching out to a rental consultation who can help them find hard-to-find corporate housing in California, from San Francisco to Los Angeles, San Diego to Sacramento, and all points in between.
HOTEL ALTERNATIVES AND NON-HOTEL ACCOMMODATIONS
Here is the background for this release. Obviously, the first priority of Key Housing is to protect the health and safety of its employees, clients, and their families. However, many companies and the government are still requiring employees to engage in essential travel. Travel to California is thus continuing, but the business traveler is concerned about crowded hotels including exposure to other guests, staff, crowded buffets, and restaurants, etc. For this reason, Key Housing is issuing an alert on the advantages of short-term rentals vis-a-vis hotels.
These are: a) Key Housing is closely monitoring and implementing all CDC recommendations for the travel and hospitality industry, b) Key Housing is not a hotel, that is an accommodation where multiple guests use the same furnishings, and instead each client enjoys the advantages of an individual residence, c) clients can rest assured in the knowledge that each Key Housing residence is set up for their exclusive use. As for the last point, each and every piece of furniture, housewares and linens in a temporary residence is being delivered fresh from the warehouse. Every item has been cleaned and disinfected.
Additionally, special attention is paid to disinfecting all hard surfaces in the residence prior to a client's arrival.
Journalists, bloggers, and clients who wish to learn more are encouraged to visit the website.
ABOUT KEY HOUSING
Key Housing Connections Inc. (http://www.keyhousing.com/) specializes in serviced apartments, corporate housing, and corporate rentals in Northern California cities like Oakland, San Francisco, and Palo Alto. Whether the need is for a San Francisco serviced apartment or San Jose corporate housing, interested parties should browse listings on the website to find the rental that fits one's short term corporate housing needs. The service is competitive with extended stay hotels in cities such as Redwood City, Mountain View, and San Francisco. Many Europeans on holiday and people seeking pet-friendly short-term rentals or vacation rental apartment services depend on Key Housing for their serviced apartment or other temporary housing needs. Whether a person is after a Silicon Valley serviced apartment, short term rentals in San Jose, or a serviced apartment near San Francisco, Key Housing can aid the search for the right apartment in the Golden State.
Key Housing
Tel. (800) 989-0410