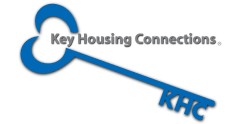 As travel returns, we are seeing excellent demand for apartment living among those who want short-term housing.
SAN JOSE, Calif. (PRWEB) September 28, 2020
Key Housing Connections, a best-in-class service for finding hard-to-find corporate housing in California including San Jose and the Bay Area, at https://www.keyhousing.com/, is proud to announce that the 'Villa Torino' complex in San Jose at 29 West Julian Street has garnered its coveted October NorCal featured listing award. The complex is part of San Jose's rebirth as businesses begin to reopen in Northern California, and both corporate visitors and tourists flock back to the Bay Area looking for so-called serviced or furnished apartments.
"As travel returns, we are seeing excellent demand for apartment living among those who want short-term housing,'" explained Bob Lee, President of Key Housing. "We identified 'Villa Torino' as our San Jose featured listing because it offers best-in-class serviced apartments, or as Americans call them, furnished apartments."
The October featured listing can be viewed at https://www.keyhousing.com/rightside.asp?action=form3&ID=148 or on the property website at https://www.villatorinoapts.com/. Among the reasons that 'Villa Torino' won this award are the following. First, it is located in San Jose, the largest city in the Bay Area known as the capital of Silicon Valley. With its strength in technology, Silicon Valley continues to attract business travelers who come in for technology deals even amidst the current Pandemic. Second, the complex offers best-in-class amenities such as a swimming pool and spa, a weight room, and a cardio room. Even more important, for the techie crowd, it offers a business or tech lab, and EV (electric vehicle) charging stations. In this way, the technological cognoscenti can come from Europe and find a best-in-class serviced apartment in the heart of San Jose / Silicon Valley.
FINDING SERVICED APARTMENTS IN SAN JOSE
Here is the background on this announcement. European and British travelers are returning to the Bay Area. While still far from the numbers of 2020, business travelers are starting to return. What is happening is that they are avoiding crowded hotels and looking instead for apartment-style living. The term 'serviced apartment in San Jose' is becoming more commonplace, as apartment complexes learn that a 'serviced apartment' is the European term for what Americans call 'furnished apartments.' Even so, the term means something other than a bustling and crowded hotel during the Pandemic. For this reason, Key Housing is working hard to identify and designate best-in-class complexes that offer this style of corporate or short term housing in San Jose. Not surprisingly, the Villa Torino garnered this coveted award for October 2020.
ABOUT KEY HOUSING
Based in Folsom, California, Key Housing Connections Inc. specializes in corporate housing and corporate rentals in large cities like San Jose, San Francisco, or Los Angeles as well as smaller cities like Carlsbad, Studio City, and Glendale. Key Housing is a leader in affordable, friendly, short-term serviced apartments in places like San Francisco, Ontario, Costa Mesa, and just about every city in California. Whether it's furnished apartments or serviced corporate housing, search, click, or call today!
Key Housing
(800) 989-0410
http://www.keyhousing.com/