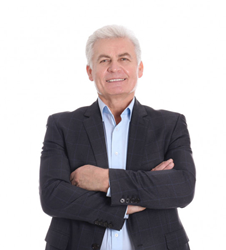 FORT LAUDERDALE, Fla. (PRWEB) October 18, 2021
WeMove Anywhere is celebrating six years of transforming Americans' lives through out-of-state moving services and other services. The top-rated out of state movers, headquartered in Florida, helps residential and corporate clients relocate to their desired state in a professional and stress-free manner. Moving across states can be a daunting task, but with a team of experienced movers, WeMove Anywhere makes it a no-brainer.
Their remarkable efficiency has made them the darling of many clients, contributing to the company's immense growth. It is one of the best moving companies in Florida and beyond, giving customers peace of mind through well-planned and all-inclusive out-of-state relocation. WeMove Anywhere offers the following services as their out-of-state moving package:

Excellent customer service
This year marks six years since the company's inception, and the company is happy for being a top choice for most clients. During the celebrations, the team promised to continue being a dedicated industry leader in the moving industry to transform more lives.
"We are delighted to be commemorating our sixth anniversary as a leading out-of-state mover, all thanks to the cooperation between our team and esteemed customers. Our dedication to providing world-class moving services has led to this moment, where we can safely and effectively offer you the highest quality out-of-state moving services in the industry," said Michelle Abel, the company's Chief Executive Officer.
WeMove Anywhere understands that every individual move is unique; thus, they strive to offer flexible packages that suit customers' circumstances. They help customers plan their out-of-state move through helpful yet straightforward moving checklists to ensure a smooth movement through different states. These checklists include:
First-night box checklist
Packing valuables checklist
Supplies checklist
Non-allowable checklist for restricted items
General packing checklist
Out of state moving FAQs
The cost estimation and moving charges are a major pain point for most customers when it comes to moving. Clients want to work with a company with a straightforward pricing method with well-laid out quotes and no hidden charges. A good company should also reveal its moving protection policies, insurance covers, claim request process, etc. WeMove Anywhere is licensed by the relevant bodies and has insurance to ensure your belongings' safety. They readily compensate for any damaged or lost items.
It has been six good years of high-quality moving services, and WeMove Anywhere is here to celebrate every step in the right direction. They take clients' needs seriously because they have a reputation to maintain.
"We have a responsibility and commitment to our clients to deliver and offer quality services. It is also our job to provide great care and precision handling their items. At We Move Anywhere, we ensure safe transit of items and belongings across various states where our clients are relocating to. As we celebrate six years of the best out-of-state moving services, we assure clients of transparency and integrity through the whole process," added Abel.
The nationally acclaimed mover also offers other types of moves. Whether it is a home move or a business relocation, We Move Anywhere handles the following relocations:

When it comes to moving, We Move Anywhere lives up to its name. The mover offers moving services to any destination in the United States for both personal and corporate relocation. Their comprehensive services such as packing, unpacking, cleaning before and after moving in, and storage make them stand out from the rest. Led by a team of industry leaders with years of experience, they are an excellent choice for any kind of move.
We Move Anywhere is a national long-distance moving company that offers world-class moving services across the United States. The firm's mission is to provide excellent moving services with accurate pricing for the benefit of clients. Through collaboration with moving organizations, the company aims to provide professional agents across the Unites States to cater to their clients on a national level. Its moving services include out of state, cross-country, long-distance, military, corporate, international, and interstate moving.
For More info or help call at (855) 823-5836 or email at, info@wemoveanywhere.com
or visit https://wemoveanywhere.com/