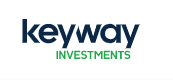 NICOSIA, Cyprus (PRWEB) October 22, 2020
Amidst great instability in national stock markets all around the world, Key Way Investments Ltd., a trading firm launched in 2016, is marking its fourth anniversary with the largest client base it has to date. This is a result of being one of the fastest growing firms in the field of trading, under strict European regulations and with zero compromise on user experience. When asked about the short path to success, Key Way Investments Ltd.'s Executive Director Wasim Zayed said earlier on today that "while other companies have found themselves shrinking in the face of COVID-19's economic aftermath, we have managed not only to outgrow our competition – but also to fine tune our services in order to make it more effective for our clients."
In today's world, online trading has become vital for local and regional markets' survival
COVID-19 has changed the way people do business worldwide, and national economies have had to adapt – some more successfully than others. It was clear from day one that stock markets in a global world would respond to such changes with unsteadiness. A reality where people are stuck at home highlights the necessity of online trading and online trading firms, however only the firms who knew how to demonstrate flexibility are the ones who managed to overcome.
"We've reached this landmark, which we are proud of, due to our hard efforts at staying relevant," added by Wasim Zayed. "While others overthought matters, Key Way Investments Ltd. put a lot of time and effort into searching for the 'yellow brick road' to perseverance from day one of this crisis – and even before it. Keeping our focus on immediate-settlement investments, for example, is what kept us ahead of the game – and our numbers are proof of that."
Mr. Zayed continued and explained, "There's a fine line between smart investments and unnecessary risk that inexperienced traders usually miss out on. Most firms in our business did not put much thought into it, but we decided that – especially now – the safety of our clients' money must be a top priority. That is why, for example, we are keeping our focus on CFD's for investors who need their cash handy and require fast settlements. That way, not only will the settlement process be almost nonexistent for people, they can also plan their investments with a short-span mentality – ideal for these times."
About Key Way Investments Ltd.
Established in 2016, Key Way Investments Ltd. is one of the leading players in today's global virtual trading reality. Being under regulation and license of the Cyprus Securities and Exchange Commission (CySEC) allows Key Way Investments Ltd. to fully operate under European Union standards. Over time, Key Way Investments Ltd. has expanded with the help of its boutique and award-winning brand CAPEX.com, and now they enable more market possibilities and allow more traders an entry ticket to the world of trading. Today, people can trade with the company's platform from almost every point across the globe.