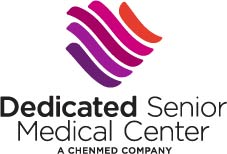 Dedicated helps Medicare Advantage customers, including those with major and multiple chronic conditions, enjoy more healthy days.
PHILADELPHIA (PRWEB) January 09, 2019
Keystone First VIP Choice, a Blue Cross Medicare Advantage Special Needs Plan for dual-eligibles (D-SNP) in Southeastern Pennsylvania, is pleased to announce an agreement with Dedicated Senior Medical Center (Dedicated), a network of high-touch primary care medical practices committed to bringing superior care to low-to-moderate income seniors. Dedicated is a wholly-owned subsidiary of ChenMed, which opened four new centers in Philadelphia this past summer in Olney, North Philadelphia, Mayfair and West Philadelphia. Physician-led, ChenMed operates more than 50 centers in seven states – all situated in communities with the greatest need for excellent primary care. This aligns with Keystone First VIP Choice's desire to provide the highest quality benefits for its members.
Dedicated adheres to the ChenMed approach to high-touch care for Medicare-eligible seniors that, according to the September 2018 American Journal of Managed Care, reduces hospital admissions by 50 percent, decreases health care costs by 28 percent, and improves patient use of preventive medications by up to 41 percent. The peer-reviewed journal report shows that Dedicated helps Medicare Advantage customers, including those with major and multiple chronic conditions, enjoy more healthy days than Medicare Advantage customers served by standard medical practices.
"This agreement is important to our Medicare Advantage members who desire the kind of high-touch services that ChenMed and Dedicated provide," said Tonya Moody, vice president of AmeriHealth Caritas' Pennsylvania Medicare VIP plans. "We are proud to work with a company that gives members more time with their providers, and greater access to proactive screenings and other services designed to improve their health and well-being."
Gaurov Dayal, M.D., ChenMed president, new markets and chief growth officer, said, "It's vital for doctors to earn patient trust with every visit. Dedicated primary care physicians embrace ChenMed's high-touch approach to care, through which seniors benefit from an average of 208 minutes of face-to-face time yearly with the doctor who knows them best. This is 10 times more than the national average for general and family physicians, which is just 20.3 minutes, and it makes a real difference in quality of care."
The physicians at Dedicated centers detect and manage high-risk diseases while also providing preventive care and services, including:

Easy access to primary care services 24 hours a day, seven days a week
Walk-in appointments and having their primary care physician's cell phone number for timely answers to questions
Substantially increased face-to-face time with physicians
On-site specialist doctors, medication dispensing, X-rays, tests and screenings
Routine injections and immunizations, including vaccinations
Inpatient medical care at participating hospital providers
Referrals, as required, to specialty care providers
Referrals, as required, to participating providers for lab, radiology and other appropriate services
Door-to-doctor transportation to and from appointments
Well-being classes, such as tai chi, yoga, SilverSneakers, etc.
About Dedicated Senior Medical Center
Dedicated Senior Medical Center operates four primary care medical practices serving seniors in diverse Philadelphia communities (Mayfair, North Philadelphia, Olney, and West Philadelphia); 11 centers in Florida (Bradenton, Clearwater, Jacksonville, Lakeland, Largo, St. Petersburg and Tampa); and just-announced plans to open three new centers in Columbus, Ohio, in 2019.
Dedicated brings concierge-style medicine — and better health outcomes — to the neediest populations, as evidenced by a five-year report comparing ChenMed outcomes against quality measures reported by the Centers for Medicaid and Medicare Services. The value-based care provider primarily serves seniors with low-to-moderate incomes, most of whom are managing multiple chronic conditions.
Dedicated's (ChenMed's) mission is to honor seniors with affordable VIP care that delivers better health. To do that, Dedicated relies on innovative technology and a talented, resourceful, and compassionate team of providers. Founded by Dr. James Chen, a Taiwanese immigrant and cancer survivor, ChenMed operates more than 50 medical centers in Florida, Georgia, Illinois, Louisiana, Kentucky, Pennsylvania and Virginia. Well-known ChenMed brands also include Chen Senior Medical Center and JenCare Senior Medical Center.
About Keystone VIP Choice
Keystone First VIP Choice is a Medicare Advantage Special Needs Plan for dual-eligibles offered by Vista Health Plan, Inc., an affiliate of Independence Blue Cross, in five Southeastern Pennsylvania counties. Here at Keystone First VIP Choice, we are mission-driven and dedicated to helping members get care, stay well and build healthy communities. For more information, visit http://www.keystonefirstvipchoice.com.
Independence Blue Cross and Vista Health Plan, Inc. are independent licensees of the Blue Cross and Blue Shield Association.