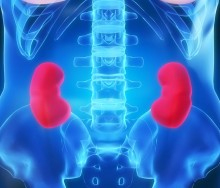 People must not break kidney stones by risky ESWL but use Dr. Allen's device to get rid of kidney stones naturally.
(PRWEB) October 18, 2014
There is no reason to avoid Dr. Allen's therapeutic device that dissolve kidney stones naturally as ESWL, the regularly used procedure for removal kidney stones, has serious side effects, like development of diabetes and, as a recently experimental study on in a juvenile swine model has confirmed again, ESW can be responsible for the development of high blood pressure, states Fine Treatment.
A recent article 'The Rolling (kidney) Stones,' dated October 18, 2014 in the Star, tells about currently available treatment options including ESWL, stating that high-energy shock waves are focused onto the stones to break them up. The fragments are later passed out through urine. However, the article doesn't say about severe problems people may face after this procedure.
For instance, the experimental study 'Effect of renal shock wave lithotripsy on the development of metabolic syndrome in a juvenile swine model,' dated September 19, 2014, in The Urology, states that the results of the study, conducted on three-month-old juvenile female Ossabaw miniature pigs, suggest that renal SWL is not a risk factor for worsening of glucose tolerance or the onset of diabetes mellitus, but does appear to be a risk factor for early onset hypertension.
Previously, a large research of the Mayo Clinic 'Diabetes mellitus and hypertension associated with shock wave lithotripsy of renal and proximal ureteral stones at 19 years of followup,' has concluded: At 19 years of followup SWL for renal and proximal ureteral stones was associated with the development of hypertension and diabetes mellitus. The incidence of these conditions was significantly higher than in a cohort of conservatively treated patients with nephrolithiasis.
Professor Ivan G. Aghajanyan, Chief urologist of Republic Armenia Ministry of Health Care, who is conducting clinical studies on the use of Dr. Allen's Devices by patients with kidney stones disease says, 'Our clinical studies have shown successful outcomes of treatment with Dr. Allen's Devices in cases of chronic urological conditions, such as enlarged prostate, chronic prostatitis and kidney stones.'
Dr. Allen's Device dissolves renal calculi by improving blood circulation at the capillary level. Here is an informative video: http://www.youtube.com/watch?v=5Wo0BQ24D6U.
"Thermobalancing therapy helps to dissolve kidney stones in kidneys without side effects," says Dr. Simon Allen. "People must not break kidney stones by risky ESWL but use Dr. Allen's device to get rid of kidney stones naturally."
Read more at: http://finetreatment.com/kidney-stones-treatment-kidney-stone/.
About Dr. Simon Allen and Fine Treatment:
Dr. Simon Allen, MD, PhD, Academician, member of the ATA, is a highly experienced medical professional. He specializes in internal medicine. He has treated a wide range of chronic diseases, including patients after a heart attack, with kidneys problems, including kidney stones disease, prostate and spine conditions, as well as metabolic disorders. Fine Treatment supports global customer outreach, and ensures international availability of Dr. Allen's Devices for the treatment of chronic prostatitis and BPH, coronary heart disease, for dissolving kidney stones, as well as for easing headaches, dizziness, and relieving lower back pain and sciatica.