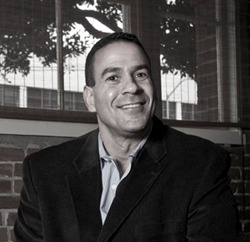 Having been adopted myself, I wanted to do something to give back
Los Angeles, CA (PRWEB) December 13, 2016
Kidsave International, a leading non-profit advocate for permanent families and supportive connections for older orphans and foster youth, announced today that Dave Gulezian, President and CEO of Viscira, has been elected to the Kidsave Board of Trustees.
"We are thrilled to have Dave as part of our team, " said Randi Thompson, CEO and Co-Founder of Kidsave. "As we look to expand our programs, and especially in the Bay Area, Dave will bring strength and leadership. His business acumen and digital marketing expertise will add a valuable perspective to our work promoting and creating new approaches to find permanent families and lifelong connections for older children without parents."
"Having been adopted myself, I wanted to do something to give back," said Dave. " I am thrilled to become a Trustee of an organization that makes such a difference in the lives of children without families. I look forward to participating in the growth of Kidsave and doing what I can to support this important cause."
As founder and CEO of Viscira, Dave brings almost 20 years of executive management experience with innovative, technology based companies, including the last 15 within the life sciences industry. Early in his career, Dave worked with a team that developed world-class air traffic control systems for Westinghouse Electric and helped lead four successful product launches at Apple Computer. During the dot.com era, he also co-founded a successful e-commerce business that was ultimately acquired by PRIMEDIA. Within the healthcare marketing space, Dave has personally built and managed business relationships with many of the market leaders in the pharmaceutical and biotech industries and has contributed to numerous successful pharmaceutical brand launches.
Dave has been a featured speaker in many healthcare communication events, and authored multiple articles related to digital marketing and innovation. He has a BS in Electrical Engineering from Cornell University and an MBA from Stanford University's Graduate School of Business, where he was awarded a full scholarship sponsored by Apple. Now living in Tiburon, California with his family, Dave is a global leader in strategy, technology, marketing, venture capital and healthcare communications.
Kidsave is nonprofit, public charity that gives family to children stuck growing up in foster care and orphanages worldwide. Focused on creating change, Kidsave is best known for its signature Family Visit model, which gives kids the safety net they need – a permanent family or lifelong connection to a caring adult.
Learn more at http://www.Kidsave.org.