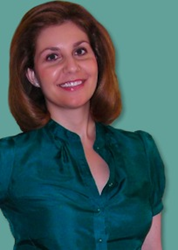 (PRWEB) July 24, 2014
With the kids home for the summer (and not occupied with school and homework), many parents are hearing groans of boredom and repeated requests for funds. As tired as parents are of hearing their kids' complaints, they are undoubtedly equally as tired of forking over the cash so that kids can cure their boredom blues with movie tickets, toys, electronics, trips to water parks, etc.
Freebie Finding Mom advises parents to close their wallets, open their imaginations, and motivate their kids to earn their own money this summer. She reminds parents that there is a myriad of ways kids can earn quick cash. In her article "Do the Kids Need Cash? Here are 15 Kids Ways to Make Money", she shares a variety of potential job opportunities including delivering newspapers, pet sitting, babysitting, selling friendship bracelets, hosting a lemonade stand, and more. While the focus is definitely on summer jobs, she offers up at least one job idea that is suitable for each season. Most of these jobs require little to no overhead so there's no reason that kids can't get started today!
Whether money is tight for mom and dad or they're just looking for new ways to save, Freebie Finding Mom shares some rather unconventional ways to save money in the article entitled "10 Weird Ways to Save Money." For instance, she suggests not showering as frequently in order to reduce the usage (and therefore cost) of water, personal care items, and electricity. She also provides the tip to check out the neighbors' trash for any treasures. While not all of her suggestions will suit every family, incorporating just one of her weird ways to save money can save big bucks!
When it comes to perhaps one of the most cash strapped groups, college students, Freebie Finding Mom shares an article that should definitely make their summer reading list: "How to Get Free Money for College Students." She explains the most common forms of free money for college students are scholarships and grants and where to look for each. In the article she also shares her personal experience with obtaining both forms of financial aid so that others can follow her example and avoid pitfalls.
While money and finances can be stressful and confusing, especially when there is not enough of it to go around, Freebie Finding Mom reminds everyone to keep at least a little humor about the topic whenever possible. To enlist a few laughs, she shares "10 Money Management Quotes That Will Make You Think or Crack you Up".
Freebiefindingmom.com has been helping people save money and make savvy financial decisions since 2010. Kelli Bhattacharjee, the proprietor of the site, is a former investment professional with nearly ten years of experience. She has a passion for empowering others to better manage their money. She also contributes to savings.com and parade.com.