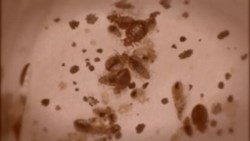 Bed Bug Bully could get rid of bed bugs effectively without using harsh chemical ingredients.
Chico, CA (PRWEB) November 12, 2013
The re-appearance of bed bugs in a shelter in Chico, California forced a fumigation process to the place. According to a report from chicoer.com, that cost the facility thousands for the treatment. In connection with it, My Cleaning Products recommended a pesticide-exempt bed bug spray to help others kill bed bugs without having to spend as much.
As the report determined, the affected facility was particularly the Torres Shelter, My Cleaning Products shared. And as it detailed, that fumigation forced to it in mid-October alone got it spending $11,500.
Because of it, the report suggested that the shelter is now in a dire financial state, MCP said. In order to avoid the re-infestation of the crawlies and the more spending they could possibly bring, it related that the shelter adopted new policies as physical inspection before letting the guests to enter the building and allowing them to bring only paperback books and change of clothing.
However, though the new rules work, the report cited that they also bring in more expenses.
Here is an excerpt from the post Bed Bugs Leave Torres Shelter Financially Struggling by My Cleaning Products.
"Bed bugs aren't health threats. However, they could have you hassling with their itchy biting. In addition, they could also leave you financially struggling. And that financial struggle is currently being experienced by Torres Shelter in California."
"In mid-October, the housing was fumigated to get rid of bed bugs. That treatment cost the shelter $11,500. Officials took the money for it from the facility's deferred maintenance account, which was prepared for major building repairs. Because of that, Shelter Supervisor Bill Slack said that if any problem hit the housing yet again, it would be very difficult for them to cover the costing."
My Cleaning Products said that bed bugs could truly cost its victims thousands of dollars. However, it stated that early detection of the pests could prevent that huge expense. And as it explained, that's because there would still be a few of them then that a professional help wouldn't be needed.
Nonetheless, it cited that a bed bug spray's aid would still be essential to the process. Of all the pesticides to kill bed bugs though, it determined that Bed Bug Bully is the best one to purchase.
As it pointed out, that's because Bed Bug Bully could get rid of bed bugs effectively without using harsh chemical ingredients. In fact, it added that EPA already recognized it as pesticide-exempt and got it classified under its FIFRA 25(b) list. And with that, it asserted that everyone could rest assured of its quality.
However, if anyone wants to test it first, it relayed that Complimentary Samples of Bed Bug Bully are available at MyCleaningProducts.com.