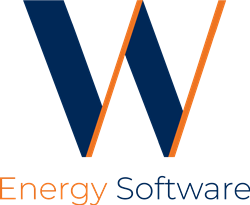 We were looking for the right technology and partner to sustain our strong growth profile and W Energy Software checked all the boxes with its best-in-class, modern software solutions for managing our unique accounting and land management complexities
TULSA, Okla. (PRWEB) September 01, 2020
W Energy Software, the new leader in upstream and midstream oil & gas ERP solutions, announces that Killam Oil Company has signed software licenses for its upstream accounting, land management, and regulatory reporting software. The announcement follows a head-to-head evaluation of the producer's existing ERP solutions in which W Energy Software was selected to replace multiple legacy software products and vendors. Top reasons for selecting W Energy Software include its unified upstream ERP platform built on the cloud, intuitive user experience for accounting and land workflows, fast and reliable production allocations, and all-inclusive upgrades.
"We are looking forward to working with W Energy Software and having a partner committed to our success," said Rolando Villarreal, Director of Information Technology at Killam Oil Company. "We were looking for the right technology and partner to sustain our strong growth profile and W Energy Software checked all the boxes with its best-in-class, modern software solutions for managing our unique accounting and land management complexities," he said.
Headquartered in Laredo, Texas, Killam Oil Company is a privately held energy company with operations in South Texas and non-operated working interests across the country. The company had relied on multiple legacy ERP systems for nearly 20 years to manage core business functions, including financial accounting, production accounting, land management, and revenue disbursement. Its accounting software vendor planned to discontinue support for legacy products, putting the producer in the position of investing significant time and resources to switch to a newer version that offered few improvements. Legacy technology also failed to keep pace with Killam Oil Company's business needs with production allocations often requiring extensive time to run and requiring processes to be restarted multiple times. Additionally, faced with complex state regulatory requirements, the producer wanted to simplify preparation of tax and related reporting.
Seeking to modernize its accounting, land management, and regulatory reporting workflows with best-in-class technology, Killam Oil Company evaluated the capabilities of its current software vendors then selected W Energy Software's full Upstream ERP software suite, which will provide it with a unified suite of business applications built on the cloud. This includes modules for Revenue Accounting, Accounts Receivable, Accounts Payable, Joint Interest Billing, Fixed Assets, Purchasing, Authorization for Expenditure, Production Accounting, and Financial Accounting. The W Energy Software solution also provides the producer with modern Land and Division Order management tools as well as a State Tax module to streamline regulatory reporting.
Reasons for selecting W Energy Software over the competition include:

Best-in-class ERP technology and user experience across a unified database and integrated software suite spanning accounting, land, and tax/regulatory.
W Energy Software's reputation for customer service and partnering with customers to ensure business results.
Fast and reliable processing of settlements and allocations eliminates manual workarounds, enables processes to be run in minutes, and builds confidence in the results.
The industry's most comprehensive single platform, modern technology deployed in the cloud enables teams to reduce IT costs.
"We are honored to have been selected by Killam Oil Company as the ERP solution that will empower their entire business with modern accounting and land management technology," said Pete Waldroop, CEO of W Energy Software. He said, "by entrusting their business data and financial results to our leading ERP technology, Killam Oil Company will drive business performance even higher, accelerate complex accounting settlements, streamline land management workflows, and prepare specialized state reporting with a click." Waldroop added, "we are increasingly seeing that when W Energy Software goes head to head with legacy upstream ERP solutions it's almost always a clean sweep as companies seek the benefits of our best-in-class cloud based solutions as well as the many advantages of a unified platform that offers a consistent user experience and common dataset across accounting, production operations, land, and tax."
To accelerate implementation of Killam Oil Company's new land management solution, W Energy Software is leveraging ThoughtTrace, the leader in oil & gas data extraction and a W Energy Software Technology Partner, to digitize and automatically load large volumes of leases.
About W Energy Software
Headquartered in Tulsa, Oklahoma, W Energy Software offers the oil & gas industry's only unified ERP solution built for the cloud that is relied on by more than 100 upstream and midstream companies to accelerate business performance, improve operational efficiency, and drive costs down. W Energy Software combines precision-built software in one extendable cloud-based workspace with an intimate understanding of the oil & gas business to deliver solutions that offer flexibility, affordability, and continuous upgrades. Unlike other ERP software that loosely ties together a mix of legacy solutions and fragmented technologies, W Energy Software designed a unified upstream and midstream ERP platform to seamlessly track oil, gas, and NGL from the wellhead through transportation and marketing, eliminating data silos as well as the burden and costs of maintaining multiple systems. With W Energy Software, oil & gas companies stay lean and agile with the tools they need to adapt to market changes and meet evolving customer needs head on, all while gaining the confidence that their business is running on the latest technology. For more information, please visit https://WEnergySoftware.com.