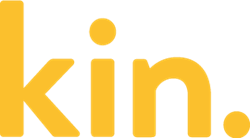 Our goal is always to create a product that reflects the needs of real homeowners.
CHICAGO (PRWEB) July 15, 2020
Kin Insurance, the insurance technology company that's simplifying home insurance, today announced its latest innovation: condo insurance for Florida. Condo and townhome owners can apply online now at Kin's website and get a quote in minutes with their address and a few details.
The new insurance product, designed exclusively for Florida condo owners, is a continuation of the company's top-rated homeowners insurance experience: easy online signup, digital policy management, stress-free claim payments, and customer service that outshines every insurer.
"Our goal is always to create a product that reflects the needs of real homeowners. What's exciting about our condo product is how customer-centric it is," said Sean Harper, CEO and co-founder of Kin. "We want to reach as many condo owners as possible and show them a superior insurance experience."
Kin can quote townhouses, rowhouses, or high-rise units, regardless of whether the condo is used as a primary, seasonal, or home-share residence. The company can even insure condo units that are owned by LLCs or trusts. That's a stark contrast to most condo products available today – many insurance companies don't cover seasonal use, short-term rental risks, or property owned by a trust.
Kin condo insurance policies offer open-perils coverage for the dwelling, protecting units for hurricane wind damage, fire, theft, vandalism, and much more. Policies also include coverage for personal property, loss of use, personal liability, medical payments, and loss assessments, a necessary safeguard for condo owners who might face unexpected expenses levied by their homeowners association.
To learn more about Kin's brand-new condo product or to get a quote, visit kin.com/condo-insurance.
About Kin
Kin Insurance is an insurance technology company that exists to change home insurance from what it is to what it should be. Founded in 2016 by seasoned financial technology entrepreneurs Sean Harper, Lucas Ward, and Stephen Wooten, Kin leverages thousands of property data points to customize coverage and prices through a super simple user experience. Kin manages the Kin Interinsurance Network (KIN), a licensed insurance carrier and reciprocal exchange owned by its customers who share in the underwriting profit. Because of its efficient technology and direct-to-consumer model, Kin provides exceptionally low prices without compromising coverage. The company is headquartered in Chicago, Illinois, with an office in St. Petersburg, Florida, and is currently hiring in both offices. For more information, visit http://www.kin.com.