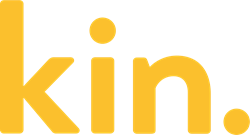 Kin is entering the California market because of its wildfire risk, not in spite of it.
CHICAGO (PRWEB) September 29, 2020
Kin Insurance, the insurance technology company reinventing home insurance for those most impacted by climate change, announced it will begin serving homeowners throughout California. Now Californians can use Kin's online platform to get homeowners insurance quotes in minutes, customize their coverage, and get insured online or over the phone.
Kin is expanding into California in response to the state's unprecedented increase in wildfire activity and the strain it has created for many homeowners. In 2018, insurance claims for California's wildfire season reached $12 billion, and after recent wildfires, including the 2018 Camp Fire, many Californians weren't eligible to renew their policies with their existing insurance company before the insurance commissioner put a one-year cancelation ban in place. Last year, an estimated 350,000 California home and business owners were unable to get property and casualty insurance at all.
"Kin is entering the California market because of its wildfire risk, not in spite of it," said Sean Harper, co-founder and CEO of Kin. "We're ready to put our technology to work for Californians, ensuring they have an affordable, private-market coverage option."
Kin built its platform from the ground up to instantly access and assess thousands of property data points about each home, sparing homeowners from answering complicated questions when applying for coverage. With its multiple radii-based exposure accumulator, Kin can determine a home's true disaster exposure within a few miles of the home. This ensures coverage is priced accurately and fairly, reflecting the home's actual risk.
With its emphasis on customer service and innovation, Kin is proud to serve homeowners in need of easy, affordable coverage. Kin's entry into California is backed by Falls Lake Fire and Casualty Company, rated A (Excellent) by A.M. Best, and through a partnership with Digital Partners, a Munich Re company.
"Digital Partners is excited to partner with insurtechs like Kin who are innovating data utilization and digitalizing the insurance value chain," said Dave Brune, North American CEO, Digital Partners, a Munich Re company. "Our goal is to provide support through a comprehensive, go-to-market partnership combining the financial strength and expertise of Munich Re with the ingenuity of Kin."
Terry McCafferty, CEO of Falls Lake Insurance, said, "Falls Lake is excited to team up with Kin and Digital Partners to provide coverage and solutions to managing the unique risks facing California homeowners. Kin's distribution strategy, unique platform, and ability to understand risk at the location level is unique and best in class, and it presents a great opportunity to continue to expand our fronting business."
The financial strength of this partnership ensures consumers and their claims are protected in the event of a widespread catastrophe. With its track record of consumer transparency and financial health, Kin is eager to serve Californians and bring affordable, easy insurance options to the state's insurance market.
About Kin
Kin Insurance is an insurance technology company that exists to change home insurance from what it is, to what it should be. Founded in 2016 by seasoned financial technology entrepreneurs Sean Harper, Lucas Ward, and Stephen Wooten, Kin leverages thousands of property data points to customize coverage and prices through a super simple user experience. Kin manages the Kin Interinsurance Network (KIN), a licensed insurance carrier and reciprocal exchange owned by its customers who share in the underwriting profit. Because of its efficient technology and direct-to-consumer model, Kin provides exceptionally low prices without compromising coverage. The company is headquartered in Chicago, Illinois, with an office in St. Petersburg, Florida, and is currently hiring in both offices. For more information, visit http://www.kin.com.
About Digital Partners, a Munich Re Company
Digital Partners provides insurtechs and digital distributors with a comprehensive, go-to market partnership, built on the financial strength and expertise of Munich Re. Our partners bring excellence in customer engagement, technology, and brand while our support includes insurance capacity with experimental underwriting, alongside product expertise, data analytics, technology to manage data and carrier connectivity, execution and operational expertise, and venture capital to support growth.
About Falls Lake Fire and Casualty Company
Falls Lake Insurance Company is a subsidiary of James River Group Holdings, which is a publicly held Bermuda based insurance group – operating with a group A.M. Best rating of A (Excellent), class X. Falls Lake Insurance Company and affiliates are licensed in 49 states and is a leading provider of fronting transactions.