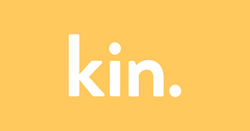 Everyone deserves access to affordable, easy homeowners insurance.
CHICAGO (PRWEB) March 23, 2021
Kin Insurance, the insurance technology company transforming home insurance through intuitive tech and affordable pricing, today announced that its agency, the Kin Insurance Network Distributor (KIND), a licensed surplus lines producer, will be offering homeowners insurance in Louisiana. Currently, Kin is the only insurtech company to offer homeowners insurance in both Florida and California and has earned national recognition for delivering affordable options to homeowners in these underserved states.
Louisiana homeowners pay more for home insurance than any other state in the country because of its hurricane and flood exposure. In fact, 843,349 Louisiana single-family homes are vulnerable to a Category 5 hurricane like Hurricane Katrina. Many insurance companies have responded to this risk by leaving the state or increasing rates to unaffordable levels. Kin takes a different approach, relying on data models that provide over 10,000 property data points to find coverage accurately priced for each home.
KIND can offer Louisiana HO3 coverage through the Kin Interinsurance Network, rated A, Exceptional, by Demotech, a testament to the underwriter's ability to pay out claims even after widespread disasters.
"Everyone deserves access to affordable, easy homeowners insurance," Kin Co-Founder and CEO Sean Harper said. "The insurance industry has ignored the realities of our changing risk landscape for far too long. We're entering the Louisiana marketplace to offer a seamless way for homeowners to protect their most valuable asset."
The Louisiana homeowners policy can cover the following:
– The dwelling, including walls, foundation, roof, floors, electric, and plumbing.
– Belongings, such as clothing, furniture, electronics, appliances, and more.
– Other structures that aren't attached to the home, like garages, fences, and greenhouses.
– Loss of use coverage for additional living expenses during a covered claim.
– Personal liability coverage for third-party property damage or bodily harm.
– Medical expense payments for small visitor injuries.
Kin's data-centric approach to home insurance has earned national recognition and propelled the company to a total insured value of more than $10 billion.
The company consistently outpaces traditional insurance companies on customer satisfaction. Kin's Net Promoter Score (which indicates the likelihood that a customer would recommend a company to a friend) is 85, more than double the industry average of 35.
About Kin:
Kin is an insurance technology company that's changing home insurance from what it is to what it should be. By leveraging thousands of property data points, Kin customizes coverage and prices through a super simple user experience. Kin offers homeowners, landlord, condo, and mobile home insurance through the Kin Interinsurance Network (KIN), a reciprocal exchange owned by its customers who share in the underwriting profit. Because of its efficient technology and direct-to-consumer model, Kin provides exceptionally low prices without compromising coverage. To learn more, visit http://www.kin.com.